Also, the investigators will reportedly try to find out whether the remains are a DNA match for teenagers Emanuela Orlandi or Mirella Gregori, who went missing separately in Rome in 1983.
The Orlandi case is believed to be one of the biggest mysteries in modern Italian history, which investigators believe could be connected to Gregori's disappearance.
READ MORE: Vatican's Ruling That 'Brides of Christ' Need Not Be Virgins Hits a Nerve
Speculation is rife that 15-year-old Orlandi was kidnapped to prod the authorities to release Mehmet Ali Agca, the Turk who served a life sentence in an Italian jail for attempting to assassinate Pope John Paul II in 1981. Orlandi was last seen on June 22, 1983, when she was leaving a music class.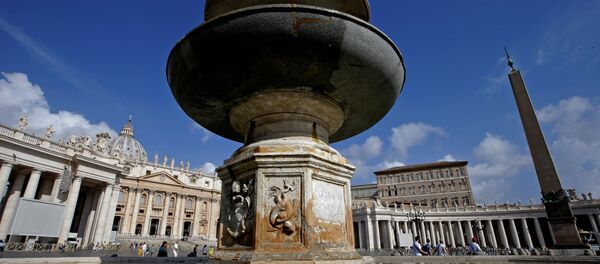 28 February 2018, 06:50 GMT
The Vatican has repeatedly rejected accusations that it keeps mum on the case or was even involved in it, insisting that the Holy See fully cooperated with Italian police on the matter.
As far as Gregori is concerned, the 15-year-old disappeared shortly after she told her mother that she was going out to speak with her school friend but never returned. The incident took place exactly 40 days before Orlandi's disappearance.