The Special Inspector General on Afghanistan Reconstruction (SIGAR) report stated that Afghan forces "made minimal or no progress in pressuring the Taliban" between July and October. Both the Taliban and Afghan authorities are now in more conflicts than before and with less area under their control.
"I think you would be hard pressed to find somebody in Afghanistan today to say that the United States has made their country better, or that the war has made gains for them, unless they happen to be people who have benefitted from these tremendously corrupt practices," Kathy Kelly, co-coordinator of Voices for Creative Non-Violence, told Radio Sputnik's Loud & Clear.
Afghan authorities control or influence a mere 55.5 percent of the country, the lowest figure since SIGAR began keeping tabs in November 2015.
Since late 2015, as NATO has transitioned its forces from combat missions to training and advising Afghan forces, the Taliban has seen gains.
The neoconservative Long War Journal, which is published by the Foundation for Defense of Democracies, says that the situation is actually much worse. According to the publication, more than half of Afghans live in regions outside of the government's control.
"In those areas where the Taliban control territory, that are more rural, that's an ideal spot for them to engage in training and recruitment, and the country has become so desperate that it all feeds the rising militarism and rising insurgency," Kelly told Loud & Clear hosts Brian Becker and John Kiriakou.
"From the period of May 1 to the most current data as of Oct. 1, 2018, the average number of casualties the [Afghan forces] suffered is the greatest it has ever been during like periods," NATO's mission in the country, Resolute Support, told SIGAR. Those numbers have been classified at the request of Afghan authorities since September last year.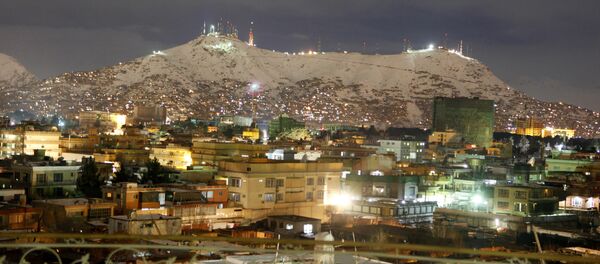 21 October 2018, 11:25 GMT
According to US Defense Secretary James Mattis, more than 1,000 Afghan security forces were killed in August and September.
SIGAR — for the first time — requested detailed information on civilian casualties from Resolute Support. During the first nine months of 2018, the United Nations Assistance Mission in Afghanistan says 8,050 civilians were killed. Resolute Support, however, puts the number at 5,600.
"I think the United States should be honest that war has never been an answer to a problem in Afghanistan, that it was a problem that the United States helped create in the first place by being so supportive of the Mujahideen that fought against the Soviet Union," Kelly said.