Yudi Pineda, a 28-year old porn star from Colombia, has revealed that in her youth she actually trained to become a nun, before deciding to switch to a more carnal profession.
"I went to Uraba and I was at school when nuns came to visit us, and I knew then that I wanted to do that," she said, as quoted by The Sun.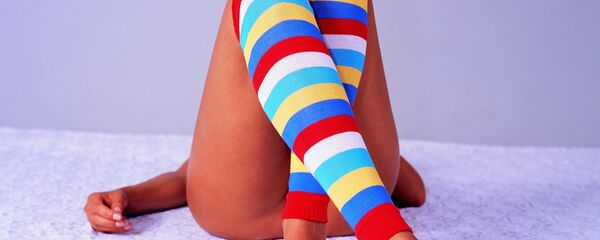 17 October 2018, 15:06 GMT
According to Pineda, she went to a convent when she was ten, and remained there for eight years, training to be a nun.
However, even though she "felt very happy" there, the girl's pious ambitions ended when she fell in love with a religious teacher – an occurrence which apparently led her to reconsider living a life of chastity.
Pineda then moved to Medellin where she was eventually scouted by a man named Juan Bustos who was recruiting models for his adult webcam portal.
A Colombian woman who spent several years in a convent, learning how to be a nun, has done a full 180 career-wise and is now a professional porn star. Yudi Pineda now spends her time… https://t.co/JB4V0dPBaL

— Adenle R. Adeshina🇳🇬 (@AfroBaseNg) 31 октября 2018 г.
​"At first I was feeling bad, but now I am fine with it. I also feel good when I go to church. I never miss Friday prayers, Saturday meetings or Sunday mass," Pineda remarked.
She also insisted that her new career is "decent and artistic" and that there is "nothing bad about it," adding that she ignored the advice of her priest, who tried talking the girl out of her adult entertainment vocation.