French President Emmanuel Macron has announced that the spread of nationalist ideology across Europe may eventually plunge the region into a situation similar to that which arose in the 1930s.
"I am struck by similarities between the times we live in and those of between the two world wars," Macron told Ouest-France newspaper prior to the beginning of his week-long visit to north and eastern France to mark the centenary of the end of World War I.
"In a Europe divided by fears, the return of nationalism, the consequences of economic crisis, one sees almost systematically everything that marked Europe between the end of World War I and the 1929 economic crisis."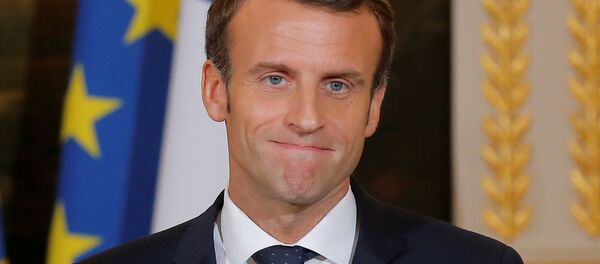 30 October 2018, 15:27 GMT
The French president also insisted that both nationalism and foreign powers' influence pose a threat to Europe's sovereignty, adding that he seeks to promote "a more sovereign and multilateral" Europe.
"Europe faces a risk — that of being broken up by nationalist leprosy and of being pushed around by foreign powers. And thereby losing its sovereignty," Macron warned.