The CIA was collecting information specifically related to CIA whistleblowers and dumping it into a report that was sent to Congress. This week, that report was declassified.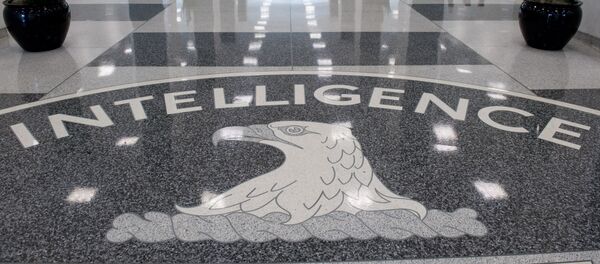 31 October 2018, 16:41 GMT
During former US President Barack Obama's second term in office, the foreign intelligence gathering agency was "reading Congressional staff's emails about intelligence community whistleblowers," Sen. Chuck Grassley (R-IA) said in a Friday statement, noting that it "raises serious policy concerns as well as potential constitutional separation-of-powers issues that must be discussed publicly."
"Nothing — nothing — should inhibit or interfere with Congress' constitutional job and protecting whistleblowers," the Republican said, The Washington Times reports.
​But Langley had reasons to keep close tabs on potential whistleblowers: it didn't want leaks coming out that might embarrass the administration, says John Kiriakou, who spent 15 years at the CIA and now hosts Loud & Clear on Radio Sputnik.
Kiriakou noted that much of the material classified by the US government shouldn't be. "You can't classify something that's a crime," he explained. "And you can't classify something that's embarrassing. You can only classify something if it's sources and methods or operational details. So much of what's classified in our government is improperly classified. The leaks were embarrassing to the administration. And that's why [then-CIA Director John] Brennan began going after whistleblowers," Kiriakou told Sputnik News Friday.
The email surveillance program was an offshoot of Brennan's "Nixonian obsession with leaks," Kiriakou told Sputnik. Kiriakou spent time during his tenure at the agency in the Middle East and Greece, among other areas. In 2007, he spoke publicly about the agency's "enhanced interrogation" program, also known as torture, before being jailed for it during the Obama administration.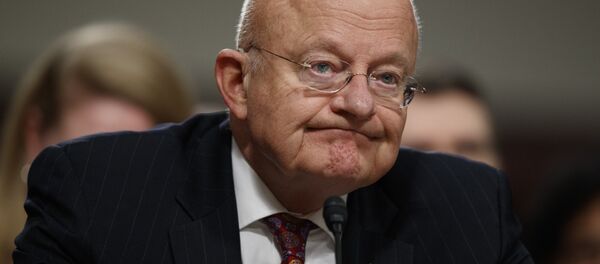 5 January 2017, 19:03 GMT
Senate Judiciary Chairman Grassley told the Washington Times that not only did the CIA's interception program run for four years, but the CIA dragged its feet in responding to requests for the report to be declassified, only releasing the information once Brennan was out of the organization. "The Obama administration, specifically John Brennan and [former Director of National Intelligence] James Clapper… ignored him," Kiriakou explained, saying the CIA inspector general who finally declassified the report "essentially apologized for the information not having been declassified before."
"I think when Barack Obama was running for president in 2008, he was serious about transparency. He was serious about whistleblower protection. But he was convinced otherwise by the likes of" Clapper and Brennan, Kiriakou said.
Clapper notably misled Congress in 2013 when he told Senator Ron Wyden (D-OR) the NSA didn't "wittingly" gather intelligence on millions of Americans. Whistleblower Edward Snowden's disclosures proved the NSA was, in fact, deliberately capturing and storing cellular phone and email information from domestic targets.
Obama "said that he was going to be the friendliest president for whistleblowers ever, and he said he was going to be the most transparent president ever, and neither of those things were true. When I started working on the Foreign Relations Committee, too, I wanted to investigate and then talk about the Dasht-i-Leili massacre, which is kind of a famous massacre of 2,000 Taliban soldiers in late October and early November of 2001," Kiriakou said.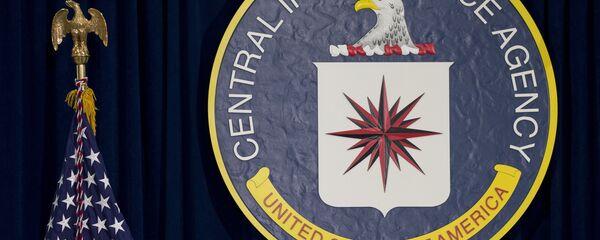 1 November 2018, 01:03 GMT
The Obama campaign told him they'd investigate the massacre and reveal what the previous administration had hidden and asked for a year to conduct their own probe. They never did, Kiriakou said. "And then when I finally investigated it a year later, [then Secretary of State John] Kerry killed the investigation because he didn't want to embarrass the White House. So that's how the Obama White House transitioned from being the self-professed champions of honesty and transparency to being the enemies of transparency, to having the intelligence community spying on the Congressional oversight committees, all in this weird hunt for potential whistleblowers," he continued.
"The other thing that struck me was — nowhere does it say that the emails that were intercepted were specifically from the Intelligence Committee, so why is Grassley talking about this? Why isn't this [Senator Richard] Burr? Or [Senator Mark] Warner? That tells me it's because this was also the Judiciary Committee — at least," said Kiriakou, who is also a former senior Senate investigator.
"Maybe even the Foreign Relations Committee. Maybe the Armed Services Committee. I think that it's the tip of the iceberg, frankly."