Big data analytics and global media intelligence firm Meltwater have pointed out that India, with 25% of the global chats on #MeToo coming from the region, has topped the list of countries with netizens tagging the hashtag. 
India was followed by the US, which was responsible for 22% of the conversation around the subject in October. 
The #MeToo campaign, since it began in October 2017 in the US, was at its peak this year in October.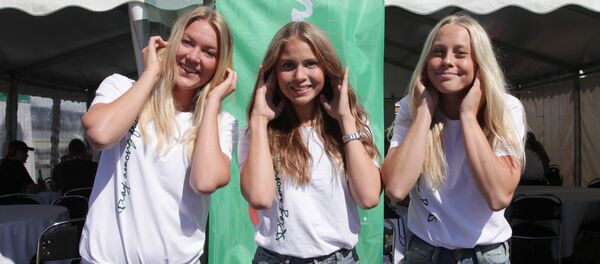 1 November 2018, 10:07 GMT
The movement calls for women to come out and speak out their stories of sexual harassment openly or anonymously by tagging with hashtag #MeToo. 
In India, dozens of politicians, actors, musicians, journalists, and socialites, including very big names, have been charged with sexual harassment by women as part of the campaign.
A junior minister in the Narendra Modi government had to resign after a former junior colleague accused him of having sexually harassed her during his days as a journalist. 
READ MORE: India's #MeToo Campaign Gains Momentum, Junior Minister Among Those Accused
"The #MeToo revolution initially made its mark in Hollywood in the US, exposing several well-known directors, agents, musicians and actors in the entertainment industry for sexual misconduct. Subsequently, it spread across the world and took down, among others a serving minister in the Indian government, charged with sexual harassment," says Meltwater in its report.
The data mined between October 1 and 30 this year showed that while the movement was new to Indian shores, it found 28,900 mentions in the editorial news, 95% of which made up the mid-month spike in the week between October 10 and 18, the report adds.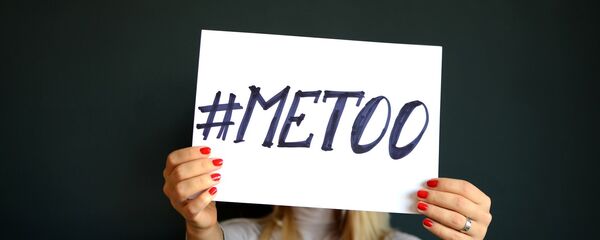 15 October 2018, 13:38 GMT
Meltwater data also suggests that among the large number of global mentions of #MeToo, "India" trended alongside with 49,000 mentions. 
The terms "sexual assault" and "sexual harassment," popularized alongside #MeToo, were mentioned 29,000 and 27,000 times respectively. 
Women's organizations have linked the revelations in the report with the undercurrents of exploitation prevalent in India.
READ MORE: MeToo Mueller? Radio Host Touts Claims Against Mueller, Counsel Wants FBI Probe
"The fact that online usage of media has increased is a reality but the more realistic picture in the Indian context is that there were many women who were exploited in the conditions they work and live that they have chosen to come out in open. However virtual the medium is, women have chosen to speak up because there is a history of exploitation in the society," Annie Raja, head of National Federation of Indian Women, told Sputnik.