"If this year we have only 17 launches, then next [year] we have over 35, and 10 of them are heavy rockets," Rogozin said, adding that nine heavy rockets will be Protons and one — Angara.
Earlier, Sergei Krikalev, Roscosmos executive director of manned space programs, said that the next expedition will fly to the International Space Station (ISS) in early December.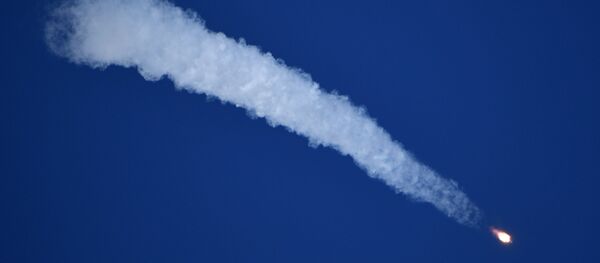 17 October 2018, 09:00 GMT
Previously, an accident occurred during the liftoff of a Soyuz-FG launch vehicle carrying the Soyuz MS-10 spacecraft with two new members of the ISS crew on board — Russian cosmonaut Alexey Ovchinin and NASA astronaut Nick Hague. The crew safely returned to Earth in a jettisoned escape capsule.
The incident turned out to be the first failure of a manned space launch in modern Russian history. It is being investigated by a special commission from Russia's space agency Roscosmos. All manned launches from the Baikonur Cosmodrome have been suspended until the commission finds out the causes of the failure.