The document is set to be signed during the visit of a Cuban delegation dealing with Russian-Cuban defense cooperation, which will take place in two weeks.
"Work is underway. No one has refused anyone. There is such a topic, there is such a loan. Some parts [of the agreement] have not been coordinated yet, and they will be coordinated in the near future. Cubans intend to come here [to Russia] with a professional delegation, and I think that we will sign this agreement during this visit," Storchak told reporters, specifying that the loan amount would make 38 million euros.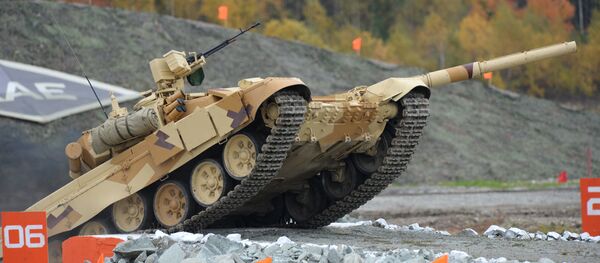 27 October 2018, 18:54 GMT
Earlier in the day, Russian Deputy Prime Minister Yury Borisov told reporters that Russian Defense Minister Sergei Shoigu and his Cuban counterpart Leopoldo Cintra Frias were going to define the areas of the two countries' future military cooperation, and also discuss the upgrading the Cuban army's equipment during their talks, scheduled for the second half of November.