"It comes as no surprise that some of those who have been removed, replaced, or who are unhappy, continue to spread false rumors and innuendo about the new leadership. We are aware that there are people who, out of frustration, would like to undermine FIFA, for their own self-interested reasons…" the organization said on Friday, referring to the FIFA former officials, who are facing criminal proceedings over corruption in Switzerland.
FIFA urged media outlets to be fair in coverage of the organizations' activities and welcomed "honest and thoughtful investigative reporting."
READ MORE: US Court Sentences Ex-FIFA Executive to 9 Years in Jail for Corruption
At the same time, the president of FIFA responded by saying that the claims were aimed at undermining the reform process in the organization after the 2015 corruption scandal.
"As we are resolutely implementing the reforms at FIFA, it was always clear to me that I would face strong opposition, especially from those who cannot anymore shamelessly profit from the system they were part of. But this is why I was elected and for me, there will be one focus and one focus only: to improve and develop football, worldwide. And today I am more committed and decided than ever to continue fulfilling this task," Infantino said in a statement.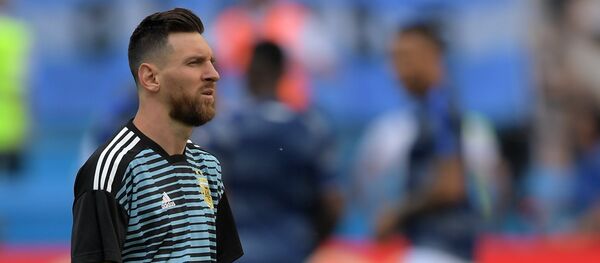 3 September 2018, 15:31 GMT
On Friday, the Spiegel magazine reported, citing the Football Leaks whistleblower, that Infantino had allegedly held several secret meetings with the leadership of the Paris Saint-Germain and Manchester City football clubs in order to help them reach settlements over violations of FIFA's financial fair play rules for years. Thus, the clubs allegedly managed to avoid expulsion from the UEFA Champions League.
READ MORE: Qatar to Present Country's 1st Electric Car Ahead of FIFA World Cup — Official
FIFA found itself embroiled in a major corruption scandal in 2015 when many of its high-ranking officials were detained on bribery suspicions. FIFA president Joseph Blatter and European football chief Michel Platini had to step down as a result of the probe.