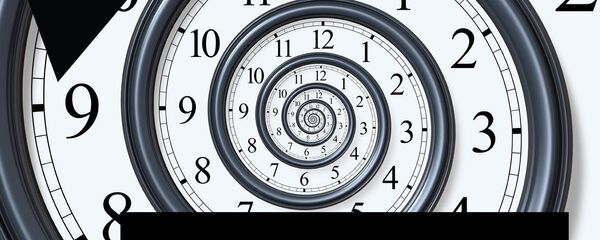 1 November 2018, 01:23 GMT
The Trump administration, through the DHS, requested that the Department of Defense (DoD) deploy American soldiers to the nation's southern border, in what the Pentagon considered to be duties that should be handled instead by state or local law enforcement, according to CNN.
The Pentagon refused Trump's request.
The DHS had been tasked by the Trump White House with requesting US Army reserve forces to serve as "crowd and traffic control" for Customs and Border Protection (CMP) personnel at the Mexican border, in the event that a group of asylum-seeking Central American migrants — referred to as a 'migrant caravan' — approached the US border.
Although the Pentagon rejected the request, the DoD did agree to provide air surveillance and logistical support to the CPB, as well as medical personnel and engineers, according to CNN.
The DHS demand for troops equipped with live-fire weapons was rejected by the DoD, however, as the Pentagon noted that active-duty soldiers did not have the authority to conduct a mission of that nature without first receiving additional stipulations from the president.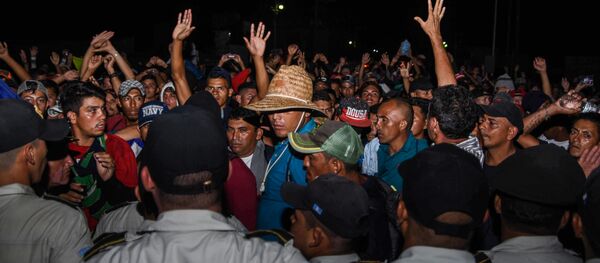 31 October 2018, 00:55 GMT
"While DHS has discussed the need for potential assistance with force protection of CBP personnel, calling this line of support 'law enforcement activities' would be factually inaccurate," an anonymous DHS official close to the situation said, cited by ABC News affiliate Kitv.com.
US troops on active duty are not allowed to participate in domestic law enforcement, except in times of emergency. Trump has consistently threatened to send soldiers to the Mexico border, declaring that a rapidly-escalating immigration danger exists as lawmakers stump for candidates ahead of the upcoming US 2018 midterm elections, according to CNN.
During a Thursday speech from the White House, the president offered the possibility that soldiers would fire live weapons at migrants if they were seen to throw rocks. Trump asserted that rocks are comparable to guns, while claiming that the migrant caravan — containing some 3000 extremely poor Central Americans — was an "invasion" of America, according to the Washington Post.
Operation Faithful Patriot, the mission to deploy US troops to the border to stop migrants from entering the US, has received deep criticism from military officials.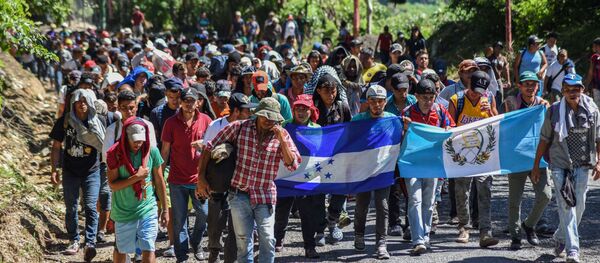 26 October 2018, 00:39 GMT
Retired General Martin Dempsey, the 2011-2015 Chairman of the Joint Chiefs of Staff, noted on Friday that the move would be a "wasteful deployment of over-stretched soldiers and Marines [that] would be made much worse if they use force disproportional to the threat they face," according to Defense News.
The US president appeared to walk back his rocks-to-rifles comparison on Friday, claiming that "if our soldiers are going to be hit in the face with rocks, we're going to arrest those people. That doesn't mean shoot them," cited by NPR.
Trump added that if arrests were made, they would happen "quickly and for a long time."