"You can vote for a politics that is decent, for a politics that is honest, for a politics that is lawful, for a politics that tries to do right by people," Obama said at the rally in Georgia for Stacey Abrams, the Democratic candidate who is hoping to become the country's first black female governor.
Obama also criticized Donald Trump's plan to send active-duty troops to the US-Mexico border to assist Border Patrol agents, calling it a "political stunt at the border."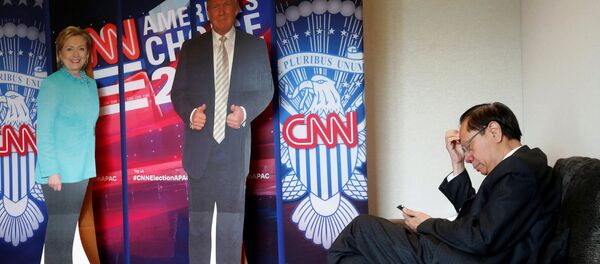 31 October 2018, 09:00 GMT
According to Deutsche Welle, Obama also spoke in Florida on Friday and urged voters to turn out for candidates from the Democrats and criticized Republican efforts to dismantle his political legacy.
READ MORE: Trump's Latin American Sanctions: Clear 'Political Tactic' For Midterms
On November 6, US voters will go to the polls for the 2018 midterm elections to pick candidates to fill 435 seats in the House of Representatives and roughly a third of the 100 seats in the Senate as well as many local authorities. The outcome will determine if the Republican Party continues to control Congress.