Turkish President Recep Tayyip Erdogan slammed foreign energy companies working off the shores of Cyprus as "bandits of the sea" in a speech by the newly commissioned TCG Burgazada, the third Turkish-made corvette. He warned them against exploiting the resources of the eastern Mediterranean without Turkey's participation or permission.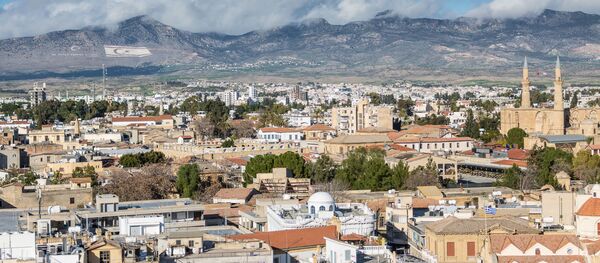 "As we made the terrorists in Syria pay, we will not leave the scene to the bandits of the sea. It is absolutely unacceptable to usurp the natural resources of the eastern Mediterranean while excluding Turkey and the TRNC," Erdogan said.
He also promised that those who are already "exploiting" resources in the eastern Mediterranean would soon understand "what a big mistake they were making."
Turkey claims that the Turkish Republic of Northern Cyprus has a right to Cyprus' offshore natural resources and thus demands that other states and companies negotiate resource extraction with Ankara. The TRNC is currently only recognized by Turkey.
READ MORE: Erdogan: If Cyprus Holds Ops in Mediterranean, Region to Face Security Threat
In October, Ankara slammed Greece over one of its frigates "harassing" a Turkish gas exploration vessel in the waters west of Cyprus. Athens denied the Turkish accusations. At the same time, an ENI drillship was forced to abandon its mission and return to port in February 2018 after a Turkish warship block it from passing into Cypriot waters.