Delivering an opening speech at the 18th session of the D-8 Council of Foreign Ministers in Antalya, Turkish Foreign Minister Mevlut Cavusoglu announced that Ankara was looking to engage in trade with Russia, China and Iran using national currencies.
"We are experiencing a period of trade wars. The best response against this would be using our local currencies in trade. Turkey is preparing to do trade in local currencies with countries such as China, Russia, Iran and Ukraine. We also continue such negotiations with other countries," he said.
Cavusoglu also stated that it was possible to implement such a plan within the D-8 Organization for Economic Cooperation, also known as the Developing-8, which includes eight emerging economies from the Islamic world – Bangladesh, Turkey, Pakistan, Indonesia, Iran, Malaysia, Egypt and Nigeria.
"It is possible to realize this within D-8. Therefore, we propose to form a clearing house within D-8," he said.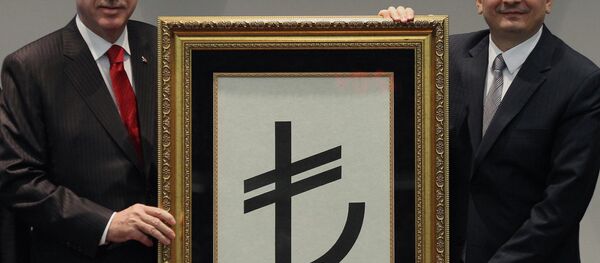 11 October 2018, 06:30 GMT
This is not the first time that a high-level Turkish official has suggested trading in national currencies: President Recep Tayyip Erdogan has repeatedly called to "gradually end the monopoly of the dollar once and for all by using local and national currency."
In September, he promised to pursue non-dollar transactions with Russia and other states.
The Turkish economy has been suffering from the lira's collapse due to growing tensions with the United States. In August, the Trump administration announced import tariffs on Turkish aluminum and steel, 20 and 50 percent respectively, while Ankara lodged a dispute complaint with the World Trade Organization (WTO).