"We're confident that Iranians will not make that decision," Pompeo said on CBS News's "Face the Nation," asked what the US authorities would do if Tehran restarted their nuclear program.
Speaking on "Fox News Sunday," Pompeo said he was sure the sanctions will "have the intended effect" to change Tehran's "maligned" behavior.
READ MORE: Iran's Zarif Presents Timeline Accusing Mossad of Trying to 'Kill' Nuclear Deal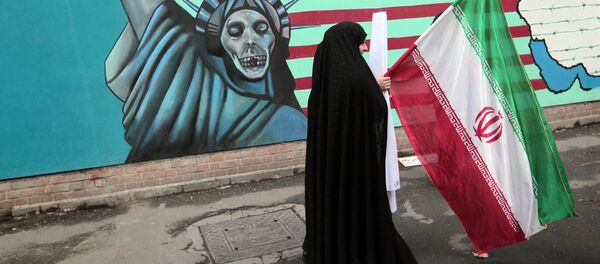 4 November 2018, 11:47 GMT
On November 5, the United States will reimpose sanctions targeting Iran's oil sector. As part of this action, the US Department of the Treasury will add more than 700 names to its list of blocked Iranian entities.
The first round of renewed US sanctions on Iran entered into effect in August.