A barrier made of barbed wire will be installed underneath the McAllen-Hidalgo International Bridge in Texas, which crosses into Mexico, Newsweek reported. A US Border Patrol spokesman said in an email to the New York Post the fencing was part of "necessary preparations" for the caravan.
"I saw that beautiful barbed wire going up. Beautiful sight," US President Donald Trump said at a Saturday campaign rally in Montana. He also assured the crowd that the troops would block the caravan from entering US territory.
READ MORE: Migrant Caravan: Pentagon Refuses Trump Order to Deploy US Troops to Border
About 900 troops have reached the US-Mexico border since the Trump administration ordered the deployment of additional forces on October 26 to prevent the migrant caravan from entering the country. At first, Trump was saying that about 5,000 active-duty troops would be deployed as a part of Operation Faithful Patriot, now he has boosted this number to 10,000-15,000.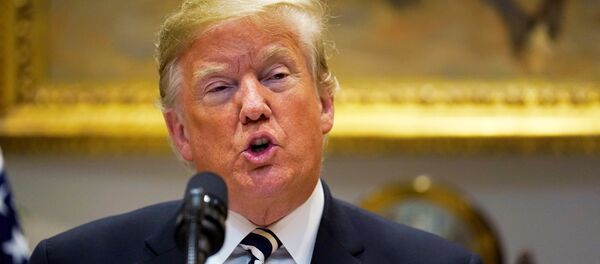 1 November 2018, 20:27 GMT
Another contingent of 2,100 National Guard troops had already been deployed to work with Border Patrol, anticipating the caravan, making a total of 7,000 troops on the nation's southern border, the Defense Department said.
According to reports, around 4,000 migrants have been spotted trudging through Sayula in the Gulf Coast state of Veracruz, about 750 miles from the US border. Newsweek has reported that nearly 3,000 applied for refugee status in Mexico. The group has split up due to different obstacles on the Mexican border, with part of the migrants returning to their home countries. Another group of around 1,000-1,500 migrants was spotted 100 miles from the US border last week.