US natural gas infrastructure is painfully old, under-regulated and under-inspected, and the nation's growing appetite for natural gas is pushing the aging network to the limit. Utility companies exploit this vulnerability to dodge necessary safety rules, costing lives.

12 October 2018, 14:30 GMT
Dozens have been killed or injured in the United States by natural gas explosions this year. The most infamous was that in the Merrimack Valley north of Boston on September 23, which killed one, injured dozens and destroyed more than 100 buildings. Nine more people were hurt in an October 15 explosion in Chesapeake, Virginia; another nine were injured in an explosion in August in Denver, Colorado; 10 campers in New Mexico perished in a fountain of flame that same month when a gas line hundreds of yards away exploded.
While some cases can be passed off as human error, such as contractor carelessness, aging infrastructure in the US and a lack of adequately enforced — or sometimes even existent — safety regulations are often to blame for such disasters.
In 2009, the US passed Russia to become the world's top producer of hydrocarbons. That trend has only continued, with natural gas production increasing by 6 trillion cubic feet, or about 23 percent of its 2009 volume, through 2017, according to US Energy Information Administration statistics, with a further projected 59 percent increase by 2050.
The US has over 300,000 miles of gas transmission pipelines, nearly half of which were built between 1950 and 1970, and over 2.1 million miles of distribution pipelines carrying gas into people's homes and businesses for heating and cooking.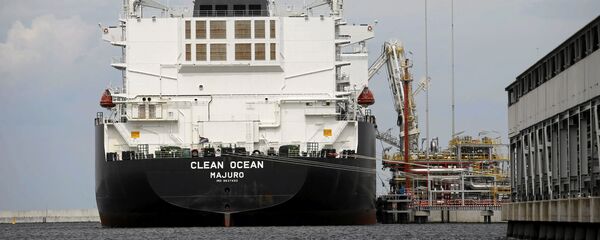 15 October 2018, 15:02 GMT
The Pipeline and Hazardous Materials Safety Administration (PHMSA) underneath the US Department of Transportation is ostensibly responsible for inspecting US gas lines, but in reality the agency's regulations are only regularly applied to 7 percent of natural gas lines and 44 percent of all hazardous liquid lines. The agency's several dozen inspectors are overworked and understaffed. A 2013 Congressional Research Service report found a "long-term pattern of understaffing" in the agency's pipeline safety program.
What's worse is that PHMSA has, in large part, adopted safety standards written by the companies it's supposed to be regulating, instead of the state imposing safety regulations to protect the public.
"This isn't like the fox guarding the hen house," Carl Weimer, executive director of the Pipeline Safety Trust, a public charity that promotes fuel transportation safety, told Propublica for a 2012 article. "It's like the fox designing the hen house."
One of the biggest problems with safety on the nation's aging fuel infrastructure is that PHMSA was established in the 1970s, and lines built before its creation were given a free pass on its regulations, allowing gas and pipeline companies to circumvent more stringent safety standards and to avoid updating their hardware.
"No one wanted all the companies to dig up and retest their pipelines," Weime said.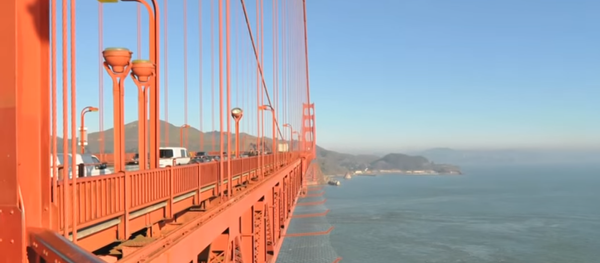 13 February 2018, 00:54 GMT
The problem persists today, as companies resist installing safety features such as automatic shutoff valves because of the trouble and cost of digging up existing lines or of replacing existing hardware. Different companies operate their own lines in their own ways — ways that differ wildly from one another and from federal standards. A 2012 report by the US Government Accountability Office (GAO) estimated that only 24,000 miles of gathering lines — pipes transporting crude oil from the well to a collection site — are regulated out of roughly 230,000 miles nationwide. Some of those gathering lines can be as wide as the large transmission lines, upwards of 2 feet in diameter, Propublica noted.
Between 1986 and 2012, pipeline accidents killed more than 500 people, injured over 4,000 and cost nearly $7 billion in property damage, Propublica reported. The publication further noted that corrosion was identified as the cause of between 15 and 20 percent of all reported "significant incidents," amounting to over 1,400 such events between 1986 and 2012.
The US Department of Energy projected in 2015 that despite the enormous growth in natural gas production from sources such as shale formations and fracking, "diverse sources of natural gas supply and demand will reduce the need for additional interstate natural gas pipeline infrastructure."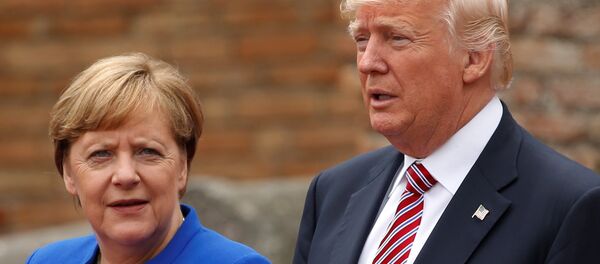 22 October 2018, 17:21 GMT
"Higher utilization of existing interstate natural gas pipeline infrastructure will reduce the need for new pipelines," the report stated. "The US pipeline system is not fully utilized because flow patterns have evolved with changes in supply and demand. Increased demand for natural gas… does not lead to larger increases in pipeline capacity because, in some regions, available existing pipeline capacity is projected to be used before expanding existing pipelines or building new capacity."
In other words, existing capacity can handle the increased demand for natural gas.
On November 1, the National Transportation Safety Board (NTSB) began its investigation of the September 13 explosions of Columbia Gas lines in the Boston area that killed one person, injured 25 others and damaged or destroyed more than 130 structures. A preliminary report issued by the agency last month concluded that over-pressurized natural gas lines were to blame, the Sacramento Bee reported.
The gas lines that blew that day were some of the oldest in the country, built out of cast iron instead of steel — and thus effectively exempt from PHMSA's safety regulations — and prone to cracks, leaks and explosions. Some of the worst gas explosions in recent history, including the one that destroyed most of a New York City block in 2014, have occurred in cast iron pipes. The Harlem pipe that burst was installed in 1887, USA Today reported. Over 67 million Americans get their gas via cast iron pipes.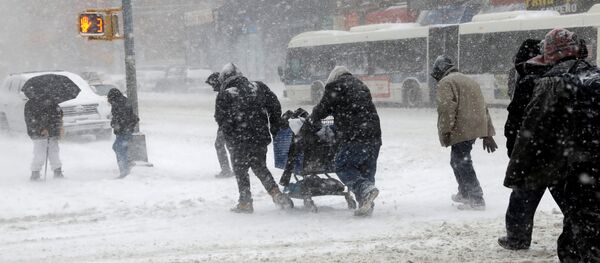 6 January 2018, 00:10 GMT
Natural gas transmission pipelines typically operate at pressures of over 100 pounds per square inch (PSI), while local lines typically have much weaker pressures, according to a 2012 report prepared for the Interstate Natural Gas Association of America. But those local lines can be overtaxed in terms of pressure, sometimes dangerously so. The Columbia Gas control room in Columbus, Ohio, registered pressures of 6 pounds per square inch in Boston area pipelines that are intended to sustain just 0.5 PSI, USA Today reported. The episode caused Massachusetts Governor Charlie Baker to declare a state of emergency and place a different utility company in charge of the cleanup effort.
Other recent explosions show a similar pattern. The infamous San Bruno explosion that leveled a San Francisco suburb in 2010 was caused by overpressured ancient gas pipes that, although steel, was installed in 1956, the Los Angeles Times reported. Authorities in nearby Bay Point evacuated nearly 4,000 residents last month as a precaution when a fire ignited in a gas pipeline vault, Mercury News reported. While the fire was extinguished before an explosion occurred, it stirred fears and memories of the San Bruno explosion, which killed eight people.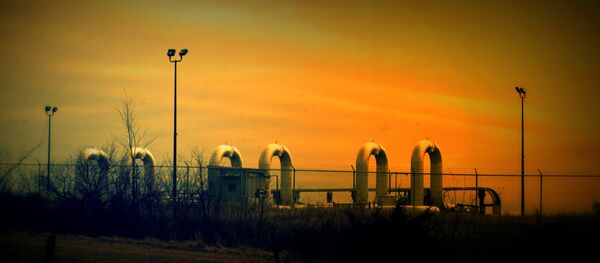 16 August 2018, 09:07 GMT
And on Monday, a gas explosion in a Philadelphia suburb leveled a mansion under renovation, although no injuries were reported and no cause yet given, according to the Washington Post.
Gas explosions in Maryland have destroyed at least eight homes and three apartment complexes in the past five years, CBS13 in Baltimore reported last month. The latest explosion injured seven firefighters in Baltimore on October 17. Baltimore Gas & Electric took 10 hours to turn off the gas to the site, having to dig up the street to find the valve. Although the cause of the explosion is unknown at present, PHMSA data shows that BG&E still operates over 1,100 miles of cast iron gas mains, the seventh highest amount in the nation. Silver Spring residents are still recovering from a gas explosion in an apartment complex that killed seven and injured 30 residents in 2016, the cause of which the NTSB never firmly identified.
By Morgan Artyukhina