"It is important that all the countries stay open and expand the space for mutually beneficial cooperation, as openness brings progress, while isolation results in underdevelopment… Countries should stand up against trade protectionism and the policy of unilateral actions, and try to increase the level of openness at the multilateral and the bilateral levels," Xi said.
He said that the interdependence of economic and social prosperity was currently increasing amid the rapidly changing international setup.
According to Xi, cooperation is necessary for facing current challenges and threats.
"As the global economy sees profound changes, protectionism and the unilateral actions policy are gaining momentum again, and the multilateralism and the multilateral trade system are menaced, since risks and challenges are constantly increasing," he said.
READ MORE: Asian Stocks Rally After News of Xi-Trump Trade Deal Talks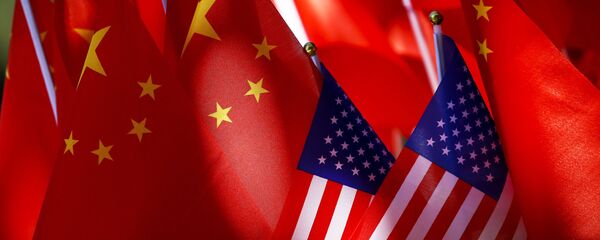 1 November 2018, 16:28 GMT
President Xi Jinping also said that China will import goods and services worth over $30 billion and $10 billion respectively in 15 years.
"It is expected that in the next 15 years, the volume of China's imported goods and services will exceed $30 billion and $10 billion respectively," Xi said.
He went on to say that the measures that he announced in April, aiming at facilitating access to the market, had been mostly implemented, as restrictions were being gradually lifted.
"China constantly promotes even greater openness of its financial sector, while it also maintains the openness of service industry, agriculture, production, telecommunications, culture, and healthcare," Xi added.
The CIIE, hosted by the Chinese Commerce Ministry and Shanghai Municipal People's Government, will last through November 10. The event will be attended by government officials, business officials, exhibitors and professional buyers from across the world. Over 2,800 companies are set to participate in the CIIE.