Hamid Fatahi, the CEO of Iran's Telecommunications Company, stated on Twitter on Monday that the country had foiled a wave of cyberattacks, allegedly conducted by Israel, targeting communications infrastructure of the Islamic Republic. According to the CEO, the operations against Iran "were firmly foiled."
Today, Some of our communication infrastructures have been attacked by some sources in an illegal regime. It was such an EASY TO DEFEAT THEM! They showed to the Int'l community that their accusation against Iran for #CyberAttacks was just a ridiculous delusion. Remember Stuxnet.

— Hamid Fatahi (@fatahi_ir) 5 ноября 2018 г.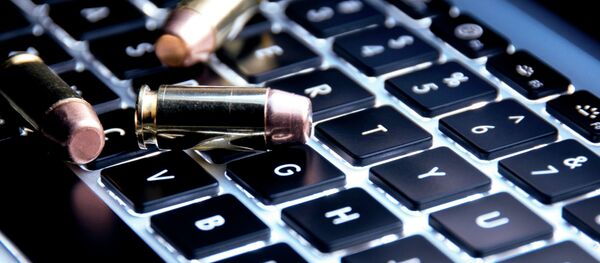 1 November 2018, 19:08 GMT
Commenting on the attacks, Iranian Minister of Information and Communications Technology Mohammad-Javad Azari Jahromi re-posted Fatahi's tweet, confirming that the hackers were "attempting to harm Iran's communications infrastructure," and also said that Tehran would "pursue this hostile move through international tribunals."
Earlier this year, Israel claimed that it had accomplished a major cyber-heist, obtaining an archive that allegedly documented that Iran was continuing to work on its nuclear weapons program. Israeli Prime Minister Benjamin Netanyahu presented the information at the UN General Assembly in September.