The UK 'regrets' America's decision to reinstate sanctions on Iran and has vowed to continue developing trade relations with Iran irregardless of the Trump administration motion, a spokesperson said in a press statement on Monday.
Sanctions against the Islamic Republic of Iran were removed by the Obama administration in 2015 following the Joint Cooperative Plan of Action (JCPoA), or Iran deal, which continues to make "the world a safer place", the spokesperson said.  
British companies should "take advantage" of business opportunities with Iran, he continued, adding that the UK government is working to protect businesses from the knock-on effects of secondary sanctions.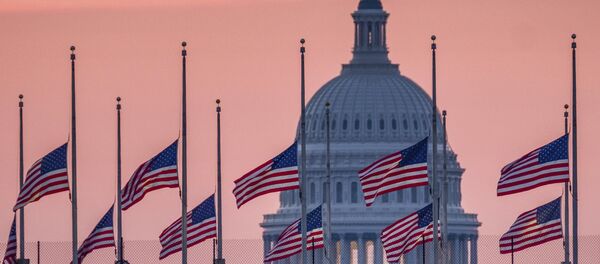 5 November 2018, 13:36 GMT
"We continue to believe that the Iran nuclear deal makes the world a safer place and our position remains that as long as Iran continues to meet its obligations under the deal by respecting strict limits on its nuclear [activity,] we will be committed to it too." 
European leaders, including UK Prime Minister Theresa May, French President Emmanuel Macron and German Chancellor Angela Merkel, have expressed their commitment to the Iran deal, after US President Donald Trump unilaterally pulled out from the agreement in May.  
Mrs. May told US president Trump that the UK would remain steadfast to the agreement in a phone call in May.  
READ MORE: Pompeo, Mnuchin Hold Press Conference on Re-imposing Sanctions on Iran (VIDEO)  
In the second round of sanctions, the United States designated more than 700 individuals and entities, including banks, aircraft and vessels.
In May, US President Donald Trump announced that the United States would withdraw from the Iranian nuclear deal, and reimpose its sanctions against Iran that had been lifted under the agreement. The first round of the US restrictions entered into force in August.
The other remaining signatories to the nuclear deal – Russia, China, France, Germany, the United Kingdom, and the European Union – have condemned the US decision, stressing that the International Atomic Energy Agency (IAEA) confirms Iran's full compliance with the accord.