Turkey's ruling Justice and Development Party (AKP) delegation, led by Mr. Yilmaz, who's responsible for the party's foreign affairs, also held meetings with the leaders of the two main opposition parties in Russia — the Communist Party and the Liberal Democratic Party. Speaking about the priorities of Turkish foreign policy, Mr. Yilmaz stressed: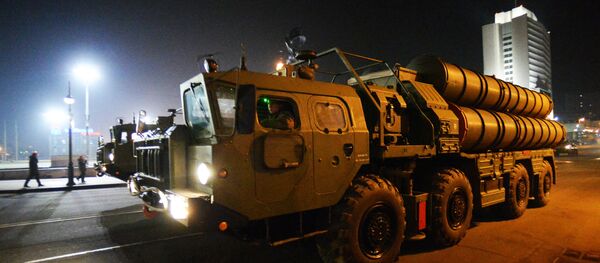 25 October 2018, 06:39 GMT
"We strive to present Turkey as openly and accurately as possible on the international arena, to contribute to the formation of adequate and unbiased attitudes towards our country. In this regard, we attach great importance to maintaining and expanding the dialogue with political parties in other countries. At the same time, we strive to develop contacts not only with the authorities but also with the leading opposition parties of friendly states.
Thus, we want to establish an effective communication channel for a direct and unbiased presentation of the foreign policy of Turkey and the position of the AKP abroad. This is our top priority."
READ MORE: Why Russia, Turkey and China Are Buying Gold at Record Pace
The Deputy Chairman of the AKP also noted that the visit's aim was to expand Turkish-Russian inter-party cooperation.
"During the visit, we had a meeting with representatives of the United Russia Party, and a protocol was signed on strengthening cooperation between the AKP and United Russia. The protocol, in particular, provides for the organization of reciprocal visits, the exchange of experience in various fields important for both parties, including economic issues and youth affairs.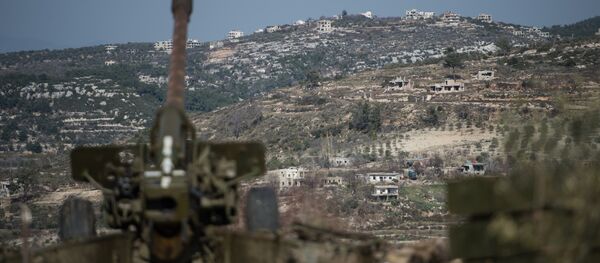 8 October 2018, 08:11 GMT
This is an important document whose provisions we intend to consistently implement in the near future. In addition, we held constructive meetings with members of such opposition parties as the Communist Party of the Russian Federation and the Liberal Democratic Party, during which they also exchanged views on a wide range of issues," he said.
Responding to a question about the current level of development of Russian-Turkish relations in general and economic cooperation in particular, Mr. Yilmaz said:
"Turkey and Russia have long and strong trade and economic relations. Previously, the trade turnover of our countries reached $34-35 billion, then for some time there was a decline due to the crisis, but this year we expect it to reach about $30 billion. That is, this year there is a positive trend in trade and the economic sphere of cooperation between the two countries. As for future plans, in the long-term, we must reach the figure of $100 billion designated by our presidents. In addition, on the agenda is the issue of a transition to the use of national currencies for trade."
READ MORE: Turkish General Explains Why Ankara's Op East of the Euphrates is 'Inevitable'
Mr. Yilmaz told Sputnik that during the visit, his delegation held talks with representatives of the Russian business community and the deputy minister of economy.
"I want to emphasize that some of the existing agreements between our countries require updating or modification. It is imperative to take progressive steps in areas such as mutual taxation, investment protection, ensuring even greater freedom in trade, visa liberalization. All these steps will bring us closer to achieving the goal of $100 billion in trade turnover. During meetings in Moscow, we saw a positive attitude and the determination of the Russian side to also act in this direction," he said.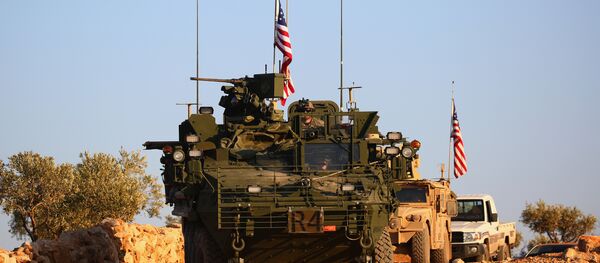 30 October 2018, 14:39 GMT
According to Yilmaz, during the visit, the Turkish delegation told Russian businessmen about the investment climate in the country: "We are in favor of bringing the business circles of our countries as close as possible. Following the talks, we were able to reach agreements on holding a number of important meetings that will take place in the first half of 2019 with the assistance of business circles, in particular the Union of Chambers and Commodity Exchanges of Turkey, as well as the Turkish Industrialists and Businessmen Association, implementing a plan to increase mutual investments," he noted.
The AKP Deputy Chairman also touched upon the topic of Turkish-Russian cooperation in the defense sphere, in particular, Turkey's purchase of the Russian S-400 missile defense system and the criticism this decision received from the US and NATO.
"When talking about the purchase of the S-400 system, it is necessary to take into account the fact that with the current situation in the Middle East, Turkey has come face to face with serious threats to its national security. In this regard, it had a vital need to acquire modern air-defense systems. Unfortunately, our western partners did not help Turkey in this matter, so it began to search for alternatives, and reached a deal with Russia on the purchase of S-400 systems."
"We hope that next year this system will be deployed on Turkish territory. I want to emphasize that this should not be viewed as a threat to NATO, it is a defense project aimed at ensuring the security of Turkey. As you know, in the past, other NATO countries purchased and used various weapons systems, and we do not see anything in it that would contradict NATO standards since Turkey is carrying this out in full compliance with its legitimate defense right," Yilmaz said.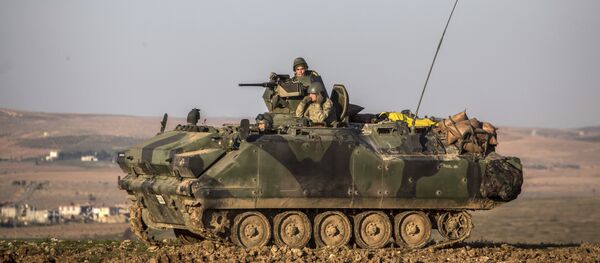 28 October 2018, 12:20 GMT
Speaking about Turkish President Tayyip Erdogan's plans to carry out a military operation against Kurdish fighters east of the Euphrates river in Syria, Mr. Yilmaz explained:
"Turkey's position on this issue was expressed very clearly. Turkey will never allow terrorist structures to operate along its borders. This violates stability in Syria, creates a constant security threat and leads to problems with refugees. Turkey has repeatedly declared its determination to fight any terrorist formations in the region, and reaffirmed its determination by successfully carrying out operations "Euphrates Shield" and "Olive Branch".
Currently, we're working together with the United States in  Manbij. Once again, Turkey will not turn its back on the activities of terrorists in the area east of the Euphrates, and will continue to carry out operations to eliminate threats coming from there in accordance with its plan of action," AK Party Deputy Chairman concluded.
Views and opinions expressed in the article are those of Cevdet Yilmaz and do not necessarily reflect those of Sputnik.