The Russian Ministry of Defense has denied US Navy claims that its Su-27 jet intercepted a US EP-3 Aries spy plane in an unsafe manner. In an official statement, the ministry stressed that it had scrambled the jet after radars detected an unknown aerial target approaching the Russian border.
"The jet's crew reported identifying the US reconnaissance plane and accompanied it, preventing a violation of Russian airspace and followed all necessary safety procedures," the statement said.
Earlier, the US Navy slammed Russia for the actions of the Su-27 jet that intercepted the US EP-3 Aries spy plane in a manner that was deemed unsafe. The official statement said that the jet's maneuvers put the lives of those on board at risk.
"On Nov. 5, 2018, a US EP-3 Aries aircraft flying in international airspace over the Black Sea was intercepted by a Russian Su-27. This interaction was determined to be unsafe due to the Su-27 conducting a high speed pass directly in front of the mission aircraft, putting at risk the pilots and crew," the statement said.
READ MORE: NATO F-16 Fighters Intercept Russian Jets in Int'l Airspace Over Baltic Sea
The US has released a video of the incident.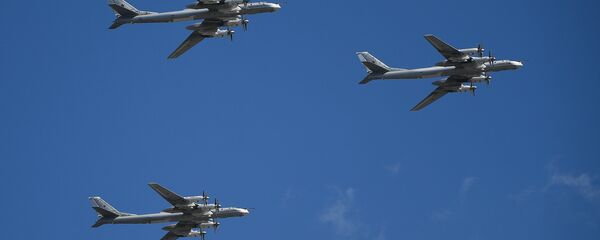 13 September 2018, 00:30 GMT
The US Navy also noted that the jet's actions caused turbulence and vibrations for the spy plane's crew. The official release added that the EP-3 Aries hadn't provoked the Russian jet and urged all countries to adhere to the 1972 Agreement for the Prevention of Incidents On and Over the High Seas.
At least six US Air Force spy planes conducted a number of flights along Russia's borders on November 5. An RC-135V plane was detected flying above the Barents Sea, while two others, an RC-135U and RC-135V, flew along the Syrian coastline, where two major Russian bases, Hmeymim and Tarsus, are located. An RQ-4A surveillance UAV spent several hours flying along the borders of the Kaliningrad, Leningrad and Pskov regions of Russia. Another surveillance aircraft, an OC-135, was flying in Ukrainian airspace near Russia's southwestern borders on the same day.