"I want a dialogue. But sanctions can be finally applied if we cannot reach this agreement in the framework of common rules," the commissioner Pierre Moscovici said ahead of the Economic and Financial Affairs Council session.
READ MORE: Crisis in Rome Affects Gold Prices Worldwide — Gold Market Analyst
The EU commissioner stressed that sanctions were always a "failure" and suggested proceeding "step by step." He noted that "the policy with higher public debt is not growth-friendly."
In addition, European Commission Vice-President for the Euro and Financial Stability Valdis Dombrovskis said on Tuesday that the commission had in the past decided not to launch any excessive deficit procedures (EDP) against Italy over its debt.
"In this case, the current draft budgetary plan, if it doesn't change, is a material change, and in this case, we need to reconsider our conclusions concerning excessive deficit procedure," Dombrovskis said at a press conference.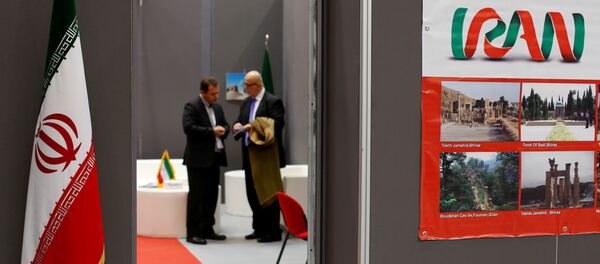 6 November 2018, 02:12 GMT
It is noteworthy, the EDP includes several steps and may end with sanctions. An EU member state facing the EDP is required to submit a plan of its policy adjustments. Failure to meet the stated targets may result in a fine.
Last month, the European Commission asked Italy to revise its 2019 draft budget plan, which envisioned high public spending. Rome is expected to give a formal response to Brussels by November 13.
The target deficit of 2.4 percent of GDP proposed by the Italian government is under the 3-percent threshold expected by Brussels. However, under EU rules, the bloc members should keep their debt under 60 percent of the GDP, or, if above, to work toward decreasing it. Italy's debt-to-GDP ration in 2017 stood at 131.2 percent.