"This is about creating a long-term base, naturally, not habitable, but visited. But basically, it is the transition to robotic systems, to avatars that will solve tasks on the Moon surface," Rogozin said.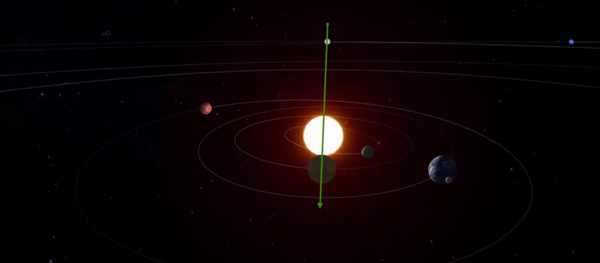 4 October 2018, 00:40 GMT
He noted that this task was more ambitious and responsible than that which the United States faced during their lunar program in the 1960s and 1970s.
At the same time, Roscosmos chief did not specify how much time might pass from the start of manned flights to the Moon before creating a full-fledged base. The first landing of the Russian cosmonaut on the Moon is scheduled for 2030.
Rogozin said earlier that Russia would gain access to the lunar orbit even without new piloted spacecraft, only with the help of the Angara carrier rocket and the existing Soyuz spacecraft.
READ MORE: Russia's RSC Energia Ready to Offer Tourists Moon Flights – Source
NASA administrator Jim Bridenstine said last month that the US would "love" to see the involvement of Russia's Roscosmos state space corporation in exploring the Moon and creating permanent architecture there.