All three attacks took place in Cid Harbor, off the coast of the Whitsunday Islands, which lie between the northeast coast of Queensland and the Great Barrier Reef. Cid Harbour, which is surrounded by beaches, is a popular tourist area.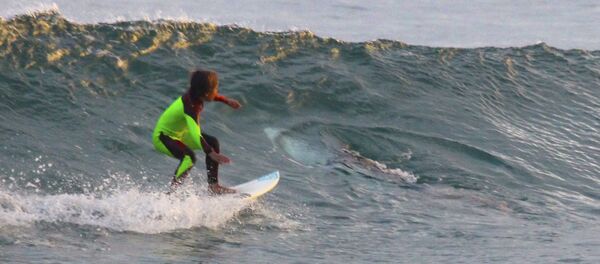 28 August 2017, 22:22 GMT
The 33-year-old victim, who was identified Tuesday as doctor Daniel Christidis of Melbourne, was paddle boarding on the water in Cid Harbour late Monday afternoon, according to a Whitsunday police report. According to his Twitter page, he lived in Melbourne, Victoria. When the man jumped off the board at some point to give a female friend her turn on it, he was attacked by a shark.
There were more than a dozen yachts in the harbor at the time of the incident. According to the police report, French-speaking tourists launched a dinghy from their yacht and managed to bring the victim back to their boat. Other specific details of the rescue are unclear.
"Two doctors who were part of the man's group provided immediate first aid, and the Queensland Ambulance Service was notified. The RACQ CQ Rescue Helicopter airlifted the man to Mackay Base Hospital, but due to substantial blood loss and severe injuries, the man sadly died after arrival there," the police report added.
"He'd suffered very serious bites, significant blood loss as well as cardiac arrest, and when we arrived he was already being treated by a paramedic from Hamilton Island, two off-duty doctors and an emergency department nurse from other nearby vessels," RACQ CQ Rescue crewman Ben McCauley told the Brisbane Times Tuesday. He described Christidis' injuries to other media outlets as "absolutely horrific."
Since the incident, the Whitsunday Water Police, in addition to boats from the Boating and Fisheries Patrol and Marine Safety Queensland, have conducted patrols and warned people not to swim in the area where the attack occurred. The species of shark that attacked Christidis has not yet been identified.
An spokesperson for Austin Health in Melbourne, where Christidis was a research fellow in the urology department, told the Brisbane Times Tuesday that the department was "devastated by the news."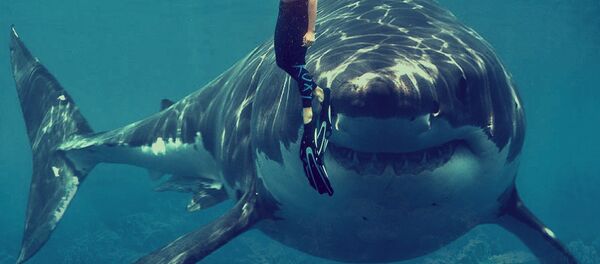 16 September 2018, 07:00 GMT
"Our thoughts are with his family during this extremely difficult time. We are reaching out to his colleagues and will provide counselling support to anyone who needs it," the spokesperson added.
On the evening of September 19, 48-year-old Tasmanian woman Justine Barwick suffered injuries on her leg from a shark attack while swimming in Cid Harbor. She lost a lot of blood, and a doctor on a nearby boat is credited with saving her life, the Australian Broadcasting Corporation reported Monday. Less than 24 hours later, a 12-year-old girl from Melbourne was also mauled on the leg by a shark in the same location and was rushed to Mackay Base Hospital.
Queensland Fisheries have deployed drum line shark baits in Cid Harbor in response to the shark attacks, according to reports.