"Secretary Pompeo will travel to New York City with Special Representative for North Korea Stephen Biegun to meet with DPRK [North Korea's] Vice Chairman of the Central Committee Kim Yong Chol on November 8," the release said on Monday.
The State Department added Pompeo and Kim will discuss making progress on four pillars of the Singapore summit statement, including "achieving the final, fully verified denuclearization of the DPRK."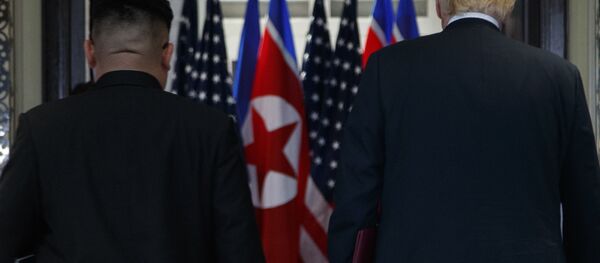 29 October 2018, 18:20 GMT
Meanwhile, Pompeo and Secretary of Defense James Mattis will host Chinese Politburo Member and Director of the Office of Foreign Affairs of the Communist Party of China Yang Jiechi and Minister of National Defense General Wei Fenghe, State Department said in a media note on Monday.
"The US Department of State and the US Department of Defense today announced that the second US-China Diplomatic and Security Dialogue (D&SD) will be held in Washington on November 9, 2018," the note said.
READ MORE: North Korea Seeking to Expand Ties With Russia — Foreign Minister
In 2017, the relations between North Korea and the United States have been exacerbated by Trump and Kim exchanging threats with each other. However, the situation stabilized in 2018, as the two leaders held talks in Singapore in June.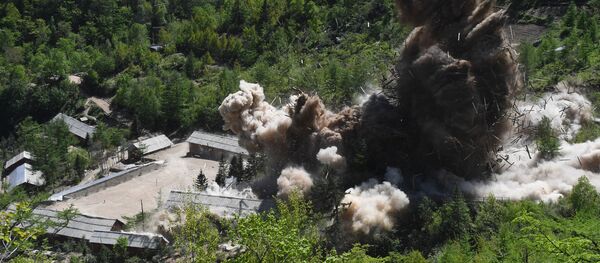 3 October 2018, 13:53 GMT
During the negotiations, Trump expressed readiness to provide security guarantees to Pyongyang, while Kim expressed the commitment to denuclearize North Korea. Kim also held three historic summits with his South Korean counterpart Moon Jae-in that helped to ease tensions on the Korean peninsula.
Mike Pompeo conducted a visit to North Korea last month during which the parties agreed to hold a second summit, but said that sanctions against North Korea would remain in place.