Paulson, who was treasury secretary under former President George W. Bush, spoke Wednesday in Singapore of what he sees as a looming "economic iron curtain" between the US and China, Straits Times reported.
The relations between the two nations have deteriorated over import tariffs imposed by US President Donald Trump, who seeks to balance America's dramatic trade deficit with China. As China retaliated with their own economic measures, Trump took things beyond mere trade and vowed to boost military support to the island of Taiwan, which China regards as a part its own territory. Trump also denounced China's human rights record.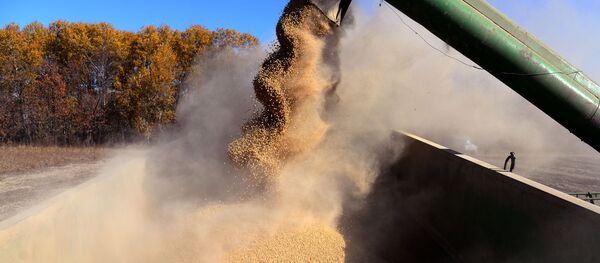 7 November 2018, 14:43 GMT
Paulson warned that "economic tensions are reaching a breaking point."
"Today this region must look warily at the prospect that what until now has been a healthy strategic competition could tip into a full-blown Cold War," Paulson said. "I fear that big parts of the global economy will be closed off to free flow of investment and trade," he added.
"I now see the prospect of an economic Iron Curtain — one that throws up new walls on each side and unmakes the global economy, as we have known it," he added.
During the Cold War, the term "Iron Curtain," coined by British Prime Minister Winston Churchill in 1946, referred to ideological and political barrier that divided the capitalist states (the First World) from the communist Soviet Union and its allies (the Second World).
Earlier this month, US Vice President Mike Pence vowed to challenge China on multiple fronts and accused Beijing of interfering with US elections, Straits Times recalls. Despite the Democrats taking control of the House of Representatives on Election Day, it is unlikely that US foreign policy towards Beijing will change any time soon, as both parties somewhat agree that Washington must take a tougher stance on the rival nation.
"We are in for a long winter in US-China relations," Paulson warned.