German Foreign Minister Heiko Maas told Die Welt newspaper that he is going to press China to adopt tighter arms control measures during the upcoming meetings in Beijing, citing the need to curb the development of "space weapons" and robotic weapons that may today be viewed as a matter of "science fiction."
"Space weapons and autonomous weapons will soon no longer be science fiction, but possible reality," he said in an interview. "We need rules that keep pace with the technological development of new weapons systems."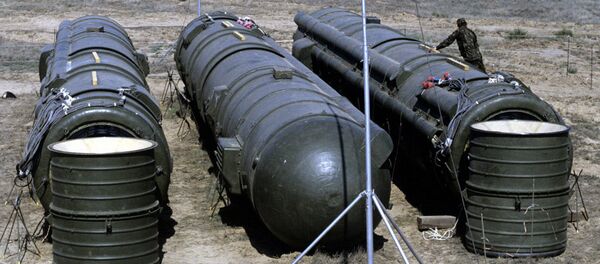 6 November 2018, 14:41 GMT
Maas provided no details regarding his upcoming visit to China, but said he would use the discussions with Chinese officials in "the next days to advocate for greater transparency and arms controls."
As the Cold War unraveled, the main military actors were, naturally, the world's two main superpowers: the US and the Soviet Union. China, which at the time had a fraction of its current economic might, was not a signatory to such important agreements as START and the INF, which puts Beijing in an arguably advantageous position both over Moscow and Washington.
He also said Germany will continue to press Russia to adhere to the 1987 Intermediate-Range Nuclear Forces (INF) Treaty, adding that China should be included in future agreements.
Maas said he urged Russian Foreign Minister Sergei Lavrov to stick to the INF Treaty and be transparent about its development of new weapons. Earlier in October, US President Donald Trump announced his surprise plans to terminate the INF treaty, which forbids the development and use of all ground-based missiles, nuclear or otherwise, with a range of 500 to 5,500 kilometers. The US President cited Russia's alleged violations of the treaty.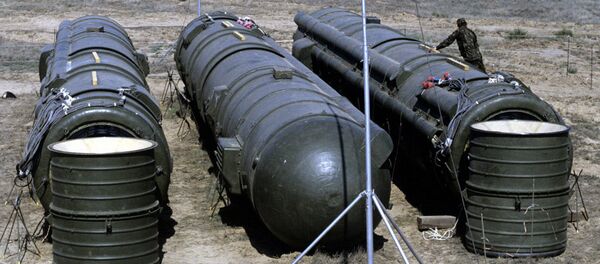 4 November 2018, 06:02 GMT
The US points to a Russian missile named 9M729 by Western sources (NATO classification SSC-X-8 "Screwdriver"), which is said to be a ground-based analog of Russia's famous Kalibr naval cruise missile. Earlier in October, Russian Deputy Foreign Minister Sergei Ryabkov stated that Russia has handed all required information regarding the 9M729 missile tests to the US.
"During the earlier stages of discussion of this issue, we handed over to our American colleagues full information on when and at what range this missile has been tested," Ryabkov said on Russian TV.
The EU believes that the US withdrawal from the INF Treaty is likely to start a new arms race. Earlier in October, EU foreign policy chief Federica Mogherini condemned the move, saying that "the world doesn't need a new arms race that would benefit no one and, on the contrary, would bring even more instability."
According to Foreign Minister Maas, Germany seeks to prevent the new arms race and is in close discussions with the United States, as well as other NATO partners, on the matter of the INF treaty. The foreign ministers of the NATO countries are set to discuss the emerging issue in December, according to Reuters.