US whistleblower Edward Snowden has accused the Israel cyber intelligence firm NSO Group Technologies of "selling a digital burglary tool" which he claimed had been used to track Saudi journalist Jamal Khashoggi, who was killed in Istanbul last month, according to the Jerusalem Post.
He said in this context that that NSO's software is not "just being used for catching criminals and stopping terrorist attacks […] not just for saving lives, but for making money […] such a level of recklessness […] actually starts costing lives."
READ MORE: Khashoggi Probe Will 'Vindicate, Exonerate' Prince Salman – Saudi Tycoon
Snowden spoke via video conference from an undisclosed location in Russia at an event organized by Tel-Aviv-based strategic, corporate, tech and financial communications firm OH! Orenstein Hoshen.
Meanwhile, NSO Group Technologies has rejected Snowden's accusations, stressing that the company's products are only used to combat terrorism.
The Israeli TV channel Kan cited NSO as saying that Snowden "selectively slanders Israeli technology companies without having any reliable information."
READ MORE: Snowden Leaks Show NSA Spied on Users of Cryptocurrencies — Reports
"NSO develops products that go to government agencies for the sole purpose of investigating and preventing crimes and terrorism-related cases," the company pointed out.
Khashoggi, a Washington Post contributor, disappeared on October 2 after entering the Saudi consulate in Istanbul, where he had arrived to obtain the necessary papers for his upcoming wedding.
READ MORE: Trump Administration Weighing Options for Response to Khashoggi Murder
After more than two weeks of denials, Saudi Arabia acknowledged that the journalist had been killed in a fight inside the consulate. Riyadh said that 18 people had been arrested due to their suspected involvement in the incident, and that they would be put on trial in Saudi Arabia.
The Saudi prosecutor general, for his part, admitted that Khashoggi's murder had been premeditated, with Riyadh maintaining that the killing had nothing to do with the Saudi Royal family.
Turkey, which conducts a separate investigation into the matter, claims that Khashoggi was assassinated by a hit squad sent from Saudi Arabia specifically for the task. 
READ MORE: UN Commissioner Urges Saudi Officials to Reveal Whereabouts of Khashoggi's Body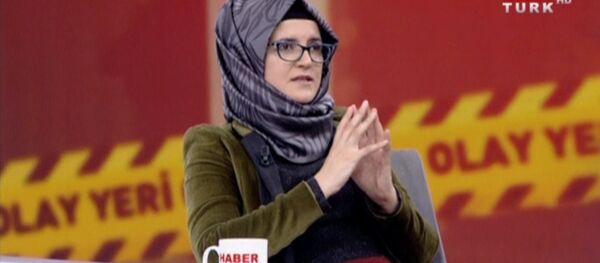 30 October 2018, 02:11 GMT
According to Turkish public prosecutor Irfan Fidan, Khashoggi was "strangled as soon as he entered the consulate" in sync with "premeditated plans" and that his body was "subsequently destroyed by being dismembered, once again confirming the planning of the murder."
Snowden, who leaked classified information on numerous US secret surveillance programs back in 2013, faces espionage charges in the US and may face life imprisonment or even capital punishment if ever tried on US soil.
The political asylum he received from Russia later that year is expected to expire in 2020 unless extended.