However, is this the same Theresa May who refused to meet the actual residents of Grenfell Tower when she had a private visit to the site where she only spoke to the Emergency services?
Is this the same woman who so far does not seem to have taken a similar aggressive stance to the fact that five young men are lying on mortuary slabs after another weekend of "Khanage" in our capital?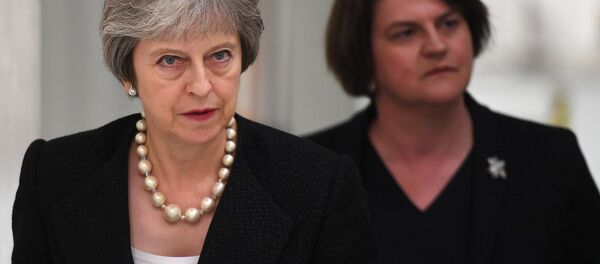 6 November 2018, 15:18 GMT
Is this not just another clear example of her playing to the gallery rather than performing her real and first duty which is the protection of her citizens?
Let's deal with the bonfire first.
Of course, it is unacceptable and a filthy thing to do and when I first heard about it I thought it must be kids. When I found out it was adults it sickened me to my very core. How could anyone be that lacking in humanity that they thought this was an acceptable or funny thing to do?
The fact that they also had cutouts of children at the windows just adds to the morally bankrupt views of the perpetrators. It would also appear that there could be a racist element to it as the figures were all brown and the comments accompanying the video hint at this too.
READ MORE: May Says Brexit Deal '95% Ready' Amid Reports EU Seeks Irish Backstop Compromise
All that said I do not think this is a hate crime. It is more a crime of utter stupidity and we should be careful of criminalising sick jokes as a result of this horrendous act.
It was also good that the men responsible did hand themselves in and now what is required is a fulsome apology to the victims and relatives.
There is no need for three of Scotland Yard's finest to be searching through their dustbins and examining scorch marks on the garden lawn. These fine officers need to be dealing with the knife and murder epidemic in London surely?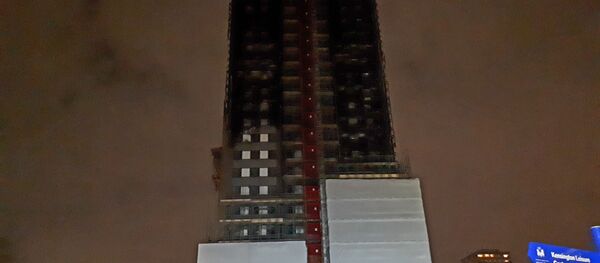 6 November 2018, 06:25 GMT
No, instead politicians, led by our glorious leader want to express their faux outrage at "Bonfiregate" rather than the real deaths on the streets of the UK.
Much easier to virtue signal over this vile act than actually get a real grip on knife crime.
Most leaders, including May and Khan, are much more concerned about being accused of being a racist rather than dealing with the reality of young black men knifing and killing each other. They prefer to leave the Elephant firmly in the room.
Is this why Theresa May is not tweeting about Sadiq khan's complete failure to protect the streets?
I mean it couldn't be anything to do with her stint as Home Secretary when she cut 20 thousand police jobs which Selfie loving Sadiq always blames when another young lad is laid out in the mortuary, could it? No? Never!
READ MORE: Grenfell Tower Finance Manager Confesses To Stealing £62,000 From Victims' Fund
I recall Theresa May being accused of lacking humanity when she refused to meet the Grenfell residents and she herself recognised months later that her reaction to Grenfell was "not good enough" That should be classified in the understatement of the decade file in my view.
Of course, Sadiq Khan criticised Theresa May too, calling her and her Government's treatment of the Grenfell survivors "inhumane" and that the families had faced "institutional indifference." He may be right but what do the families of the 119 victims of knife and gun crime in his city make of his reaction to their deaths?
Sadiq has already declared it will take ten years to get a grip on knife crime. Ten years? How many more young men are going to be murdered by then? I estimate at the present rate it will run into thousands.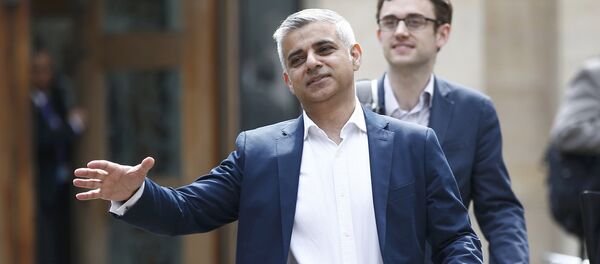 23 October 2018, 12:20 GMT
Now there is mad idea of staggering school closing times to combat knife crime. That the equivalent of a finger in the dyke or closing the stable door after the horse has bolted isn't it?
Theresa, where is the moral condemnation on Twitter or on TV of knife crime? Are these murders not "despicable and utterly unacceptable" too?
Virtue signalling Khan is just as bad though as he has consistently been slow off the blocks to visit the relatives of knife crime but of course he is always ready to lay into the democratically elected President of the free world, Donald Trump.
So, we have a leader of the country and the Leader of London both acting like politically correct rabbits caught in the headlights, both terrified to actually admit they were wrong to describe stop and search as racist and cut its use. So "Bonfiregate" acts as a convenient distraction from the real danger and threat to our society which is of course is this relentless onslaught of slaughter on our streets.
READ MORE: Tory Candidate in Hot Water Over Tweet Branding Khan 'Mad Mullah of Londonistan'
As I have stated in previous columns, the time for pussy footing around and playing to the PC gallery is over.
We need to fight fire with fire.
Forget ten-year strategies and get in and deal with the clear and present danger and the only way that will be achieved is by utilising a zero-tolerance policy. If Khan won't do it then I am afraid Theresa May should impose it and if Dick of The yard does not want to implement it then she must be replaced.
Clear strong signals need to be sent out starting with Cowardly Commander Craig Mackey who should be stripped of his knighthood and his pension.
The Police need to stop being an arm of the Social Services and become a real Police FORCE again.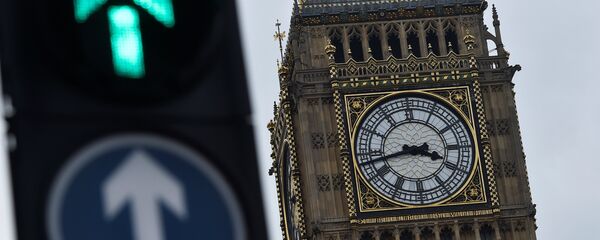 7 November 2018, 02:57 GMT
It would be wonderful for May to, as she did with Grenfell, accept that her Police cuts were wrong and that her treatment of the police whilst Home Secretary "was not good enough"
The jobs need to be restored immediately.
The Police need to be backed by the CPS and courts and tough sentences need to be handed out which send a clear message that knife and gun crime is not and will never be acceptable or excused on the streets of the UK
Finally, we need to be a sovereign nation making our own laws and protecting our borders and making sure we are not importing more and more violent thugs who have no intention of living by our rules and standards.
The views and opinions expressed by the speaker do not necessarily reflect those of Sputnik.