Last week, on November 1, Bolsonaro took to Twitter to announce that he intends to move the Brazilian embassy to Jerusalem, a move seen by many as a signal to US President Donald Trump that the recently elected right-wing politician is on the same page as him.
The 63-year-old Campinas native later stressed at a news conference that the embassy relocation "is not a life or death issue" and was not intended to "kick up dust" that would worsen Brazil's relationships with international partners.
Israeli Prime Minister Benjamin Netanyahu hailed Bolsonaro's declaration in a positive light, stating that the move is a "historic, correct and exciting step." However, not everyone is thrilled.
​Rodrigues told Radio Sputnik's Loud & Clear on Wednesday that conservative members of Brazil's União Democrática Ruralista are starting to shy away from the embassy relocation decision.
"The ruralists in the country are already somehow pushing Bolsonaro to maybe rethink this embassy relocation, but it's not certain how things are going to go about yet," Rodrigues told host Brian Becker. "It's still under negotiation."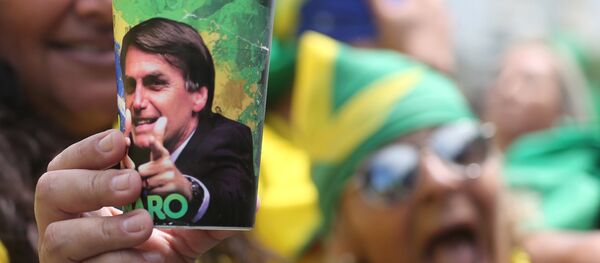 29 October 2018, 09:05 GMT
Although an official statement from the Egyptian Foreign Ministry indicated that a recent meeting with Brazilian diplomats was postponed due to schedule conflicts, it has been suggested by media outlets that the snub had more to do with certain embassy-related news.
With Bolsonaro's October 29 election win still fresh, Rodrigues told Becker that he would've never believed it had someone told him two years ago that Brazil would elect a right-wing candidate such as Bolsonaro to lead the country.
"Six months ago I could see that that was more of a possibility, but a year or two ago that would have sounded a little ludicrous to me," he said. "It's really crazy how politics have shifted to this right-wing way so fast and harshly."
"It's an unanticipated turn of events in so many ways," he stressed.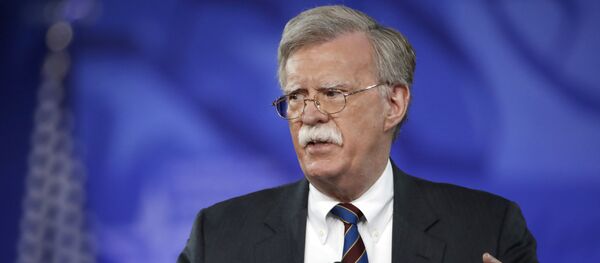 2 November 2018, 06:25 GMT
Bolsonaro's transition team recently saw the addition on Wednesday of 64-year-old Tereza Cristina, a lawmaker from the farming state of Mato Grosso do Sul, according to Bloomberg.
Cristina, who is the first woman selected for Bolsonaro's cabinet, joins seven military generals and Sergio Moro, the judge who played a prominent role in the corruption investigation that barred former Brazilian President Luiz Inácio Lula da Silva from seeking another term this election cycle.