Ginsburg's hospitalization was revealed Thursday in a news release issued by the court's public affairs department. "Ginsburg fell in her office at the Court last evening. She went home, but after experiencing discomfort overnight, went to George Washington University Hospital early this morning," the release explained.
Tests have since indicated that the New York native fractured three ribs on her left side. However, this isn't the first time that she has done so. According to CNBC, Ginsburg previously fractured two ribs In June of 2012.
​Golden told Radio Sputnik's Loud & Clear on Thursday that Ginsburg could've easily retired during the Obama administration in an effort to make sure her replacement was a like-minded justice, and it's unclear why the justice vowed to continue on with her duties.
"Justice Ginsburg is considered the most liberal member of the court by most measures… she's had a long, storied legal career," Golden told host Brian Becker. "If Trump appoints somebody else, in addition to Justice [Neil] Gorsuch and Justice [Brett] Kavanaugh, we could probably assume that they would have views closer to the two justices that he's already appointed."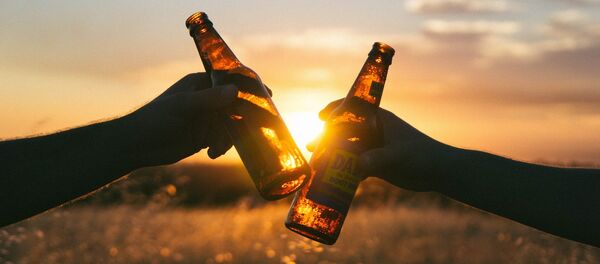 8 October 2018, 18:53 GMT
"Many of our decisions that we make in this country are decided in the courts… it's hard to say with hindsight what Ruth Bader Ginsburg should have or could've done [during the Obama years]," she added.
With Trump praising the Senate results of the US midterm election as a "big victory" for him and his Republican supporters, it should be noted that the GOP win also opens the door wide for POTUS to get in another justice nomination if Ginsburg throws in the towel before 2020. Supreme Court nominations are voted up or down by the Senate.
Ginsburg previously indicated that she wouldn't be parting ways with the Supreme Court until she reached age 90 and has hired law clerks through 2020, which many took as a stance against Trump.
"He certainly has appointed a large number of justices for any president in the first two years of their term," Golden said. "Control of the Senate is something that is very important for him… and, of course, some appointments are not controversial by any means and are overwhelmingly approved."
At the end of the day, however, there are many factors at play, and it's still very much unclear what will happen in regards to Ginsburg's seat, according to Golden.