"With great regret, I'm resigning from the Government," Johnson, who also serves as minister for London, tweeted.
In a statement, Johnson said the proposed Brexit plan would leave the country economically weakened, while a no-deal would "inflict untold damage" on the nation.
​"Brexit has divided the country. It has divided political parties. And it has divided families too. Although I voted Remain, I have desperately wanted the Government, in which I have been proud to serve, to make a success of Brexit: to reunite our country, our party and, yes, my family too," Johnson wrote in his resignation statement.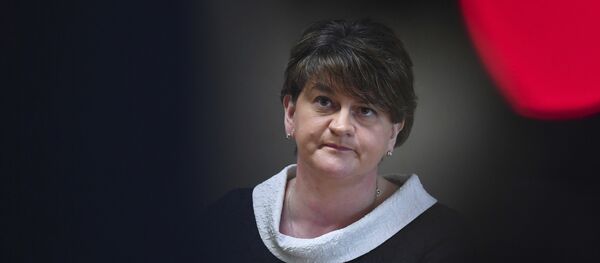 9 November 2018, 12:28 GMT
Johnson said he had asked Prime Minister Theresa May to accept his resignation. As a member of parliament, he promised to vote against the Withdrawal Agreement.
Theresa May's government is trying to settle the remaining five percent of the deal to trigger a deal-making summit later this month. According to the prime minister, despite the fact that 95% of the Brexit withdrawal agreement has been done, the UK government is still facing the challenge of resolving the Irish backstop issue.
READ MORE: Tory MPs Will Vote Down Deal Even Without Irish Backstop — Ex-Brexit Minister
The European Union and the United Kingdom have less than six months to reach an agreement on Brexit before the UK leaves the bloc. The present differences create a risk of a no-deal scenario following the March 29, 2019 deadline.