Let's have a walk down memory lane.
Hungary's Ferencvaros won the Inter-Cities Fairs Cup- the forerunner of the UEFA Cup, in 1965, beating Juventus in the final. They reached the final again three years later, losing to Leeds. Another Hungarian side, Ujpest Dozsa, named after Gyorgy Dozsa, the Hungarian equivalent of Wat Tyler of the Peasant's Revolt, were finalists in 1969.  While Yugoslavia's Dynamo Zagreb, beaten finalists in 1963, won in 1967. The tournament changed to the UEFA Cup in 1971-2 and there were final appearances by Red Star in 1979 and Hungary's Videoton — who famously beat Manchester United en route- in 1985.
READ MORE: Football Legend on Serbian Player's Refusal to Wear Poppy Over NATO Bombing
Teams from the 'other' side of Europe also did well in the European Cup Winners' Cup.  MTK of Budapest reached the final in 1964, while five years later the trophy was won by Czechoslovakia's Slovan Bratislava, who beat Barcelona 3-2 in a classic encounter. A year later, Poland's Gornik Zabrze reached the final, losing 2-1 to Manchester City in Vienna,  and in 1972, Dynamo Moscow were runners-up to Glasgow Rangers, in another thrilling final (3-2).
In 1974 in Rotterdam, East Germany's FC Magdeburg beat AC Milan 2-0 and a year later we had our first 'all socialist' final as Dynamo Kiev of the Soviet Union took on Ferencvaros. Dynamo won 3-0. In 1981, there was another 'all socialist' final as Dinamo Tblisi beat East Germany's Carl Zeiss Jena.  Dynamo Kiev won the trophy again in 1986, thrashing Atletico Madrid 3-0 in the final, while a year later Lokomotiv Leipzig finished runners-up.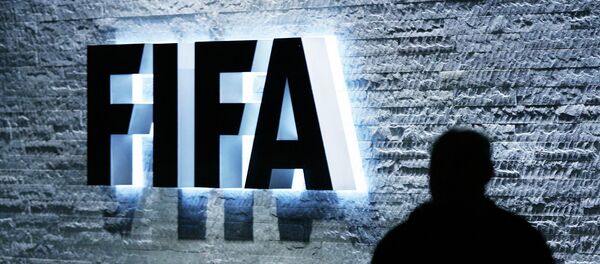 3 November 2018, 12:55 GMT
In the European Cup, Partizan Belgrade got to the final in 1966, losing 2-1 to Real Madrid, but there was a gap then until 1986, when Steaua Bucharest defeated Barcelona on penalties. The Romanians got to the final again three years later, and in 1991 a very talented Red Star Belgrade side won Europe's premier club tournament, beating Marseilles on penalties.
But since the early 1990s, the only teams from the east to reach the finals of major tournaments (and today there is only the Champions League and the Europa League) have been from Russia or Ukraine.  
Whatever your opinion of communism is in general, it's replacement most certainly hasn't been good for eastern european football. As state support for clubs was withdrawn, 'the beautiful game' suffered greatly. The east could no longer compete with the west. And we're all the poorer for it.
In his book 'Behind the Curtain', Jonathan Wilson explains what's gone wrong: 'The disaster for eastern Europe is that their clubs were at their weakest just at the time when the advent of the Champions League and the Bosman ruling was increasing the gulf between rich and poor, with the result that the standard of football in the Premiership or la Liga is now, far far better than it is in Croatia or Poland'.
READ MORE: Spanish Police Arrest Football Federation Vice President — Reports
What's happened is that the old 'Iron Curtain' has been replaced by a new division- called 'Money Power'. All the best players from the eastern half of Europe are poached by the far, far richer clubs in the west, who can offer quite mind-boggling wages. It's only in international football that the ex-socialist east can still compete. Just look at how Croatia fared in this year's World Cup.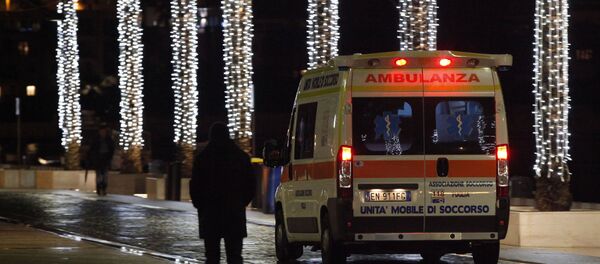 23 October 2018, 17:44 GMT
For the good of the game there needs to be some readjustment, so that teams from the east can be competitive in club competitions once again. There's quite a few things UEFA could do to make it a more level playing field.  The best thing of all would be to scrap the Champions League and very tedious Europa League all together and go back to the old (and much more thrilling) knock-out European Cup, Fairs/UEFA Cup and Cup Winners' Cup competitions, but let's face it- that is not going to happen. We could however cut back on the number of Champions League places for teams from the richest countries- and give the places instead to teams from the best leagues in the east- who have to play qualifying rounds.  
There also needs to be some major financial redistrubition package too, from west to east, so that eastern clubs would be able to hold on their better players. In short, to get more competitive European football, and to give the likes of Red Star, Ferencvaros and Slovan Bratislava and other historic names of the past a realistic chance, we need some form of socialism.  A 'free market cheque-book takes all' approach, as in other aspects of life, kills competition and makes life less interesting. Just look at any British High Street and compare it to how it looked forty years ago, and you'll see what I mean.
The Flat Season Ends at Doncaster- Who'll Win the November Handicap?
The British turf Flat racing season comes to an end on Saturday with the valuable November Handicap, run over 1m4f at Doncaster, and due off at 3.15pm. Who's going to win? There's dangers a plenty in the 23-runner field but here's my 'Value' each-way short-list.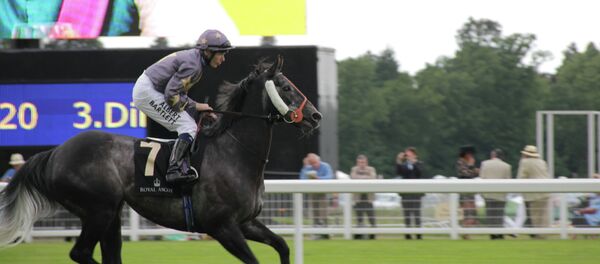 19 October 2018, 12:56 GMT
Reshoun, at 11-1, represents last year's winning trainer Ian Williams, and another point in his favour is that he's already a course-and-distance winner.  He won very comfortably last time out and so comes into this in great form. My Lord and Master (also available at around 11-1), won at Nottingham in this week last year, and was staying on strongly at the finish in a 1m2 and a half furlong event at York last time. That was only his second run back after a lay-off and that should have him spot on for this.
It's always a good idea in the big handicaps to take a close look at horses that have run well in the race in previous years and are running off similar or lower marks. In fact, two November Handicap winners of the last ten years had been placed in the race before. Two that fit the bill this year are Erik the Red and Eddystone Rock. Erik the Red (available at around 16-1) didn't run in the race in 2017, but in 2016 he finished a very close second off a mark of 95. He'll race off 96, just 1lbs higher, on Saturday. His record at Doncaster reads 6214.
Eddystone Rock came third twelve months ago at odds of 33-1. He was rated 100 then, but a winless campaign this year means he's down to a mark of 91 now. He's been backed in from 20-1 to 14-1.
Football Preview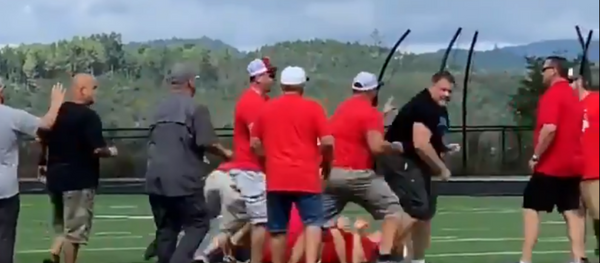 3 October 2018, 19:33 GMT
There's no doubt about this weekend's top match in England- it's the Manchester derby at the Etihad at 4.30pm on Sunday. A few weeks ago, this would have looked quite an easy fixture for the home side, but United have rallied well after that 3-1 away defeat at West Ham. They came very close to winning at Chelsea, and of course in the week they pulled off a dramatic 2-1 win at Juventus in the Champions League. United have the edge in this fixture in recent years, in fact you've got to go back to 2014 for the last City victory. That said, it would be quite an achievement for the Red Devils to win against a City side on the top of their game and scoring goals for fun, and a draw, or narrow win for City still rate likelier outcomes.   Elsewhere, Liverpool will be hoping to bounce back from their Champions League defeat in Belgrade with an emphatic win at home against bottom side Fulham, while Arsenal, unbeaten in 13 games in all competitions, host Wolves. 
In Scotland, Celtic could go top if they win at Livingston and Hearts fail to beat Kilmarnock. St Johnstone, thumped 6-0 at home to Celtic on 7th October, will be going for their fifth straight win since then when they entertain Hamilton. What a way to bounce back!
Here are my scoreline predictions. You can leave yours in the comments section below.
Football Scoreline Predictor
FRIDAY NIGHT CHAMPIONSHIP: SHEFF UTD 2 SHEFF WEDNESDAY 1
EPL:
CRYSTAL PALACE  0 TOTTENHAM 1
CARDIFF 0 BRIGHTON 0
HUDDERSFIELD 1 WEST HAM 1
LEICESTER CITY 3 BURNLEY 1
NEWCASTLE 1 AFC BOURNEMOUTH 2
SOUTHAMPTON 1 WATFORD 1
ARSENAL 2 WOLVES 1
CHELSEA 3 EVERTON 1
LIVERPOOL 4 FULHAM 0
MAN CITY 2 MAN UTD 1
SPL:
DUNDEE 0 ST MIRREN 0
HEARTS 1 KILMARNOCK 1
ST JOHNSTONE 2 HAMILTON 0
LIVINGSTON 0 CELTIC 3
RANGERS 3 MOTHERWELL 1
Follow Neil Clark @NeilClark66 and @MightyMagyar
Support his AntiStalker CrowdFund
The views and opinions expressed in this article are solely those of the author and do not necessarily reflect those of Sputnik.