Italian Deputy Prime Minister Luigi Di Maio has announced that the country will not leave the eurozone despite the ongoing standoff between Brussels and Rome over the latter's budget.
"As head of the Five Star Movement and deputy prime minister, I guarantee it," he said. "It's no longer time to leave the euro, I already said so."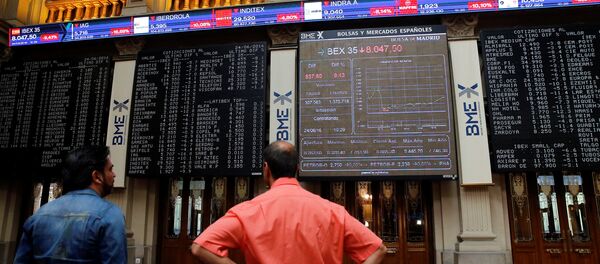 7 November 2018, 03:21 GMT
Earlier in October, the European Commission asked Italy to revise its proposed 2019 budget plan, which envisioned high public spending. Rome is expected to give a formal response to Brussels by November 13.
This development also led European Commissioner for Economic and Financial Affairs Pierre Moscovici to warn that Brussels may impose sanctions against Rome if the two sides cannot find any other solution.
READ MORE: EU May Sanction Italy Over Budget if Deal Not Reached — EU Commissioner
The Italian government currently intends to run a public deficit of 2.4 percent of GDP, while the European Commission claims that Italy's deficit will reach 2.9 percent of the country's GDP next year.
"I sincerely want to explain (to the European Commission) that the figure of 2.4 percent is a maximum," Di Maio said, while Italian Finance Minister Giovanni Tria claimed that Brussels' forecast was a "technical failure".