"We have decided that, in the current situation, no new licences are to be granted for exports of defence-related products or dual-use items for military use to Saudi Arabia. We stopped processing new applications some time ago, pending this decision. Norway has never allowed exports of arms or ammunition to Saudi Arabia," the ministry quoted Foreign Minister Ine Eriksen Soreide as saying.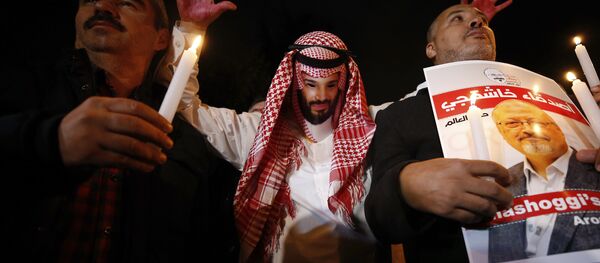 4 November 2018, 20:13 GMT
According to the press service, the decision was taken after taking into consideration "recent developments in Saudi Arabia and the region, and the unpredictable situation in Yemen." The ministry emphasized that it was not aware of the country's defense products being used in Yemen, but made the decision as a precautionary measure.
According to the Norwegian NRK broadcaster, Oslo exported over $4.8 million worth of military products to Saudi Arabia over the past year. Riyadh's reported use of imported weapons and military equipment in Yemen against the civilian population has been a major issue of concern among Saudi Arabia's arms suppliers.
READ MORE: Khashoggi's Body Dismembered, Transported in Five Suitcases – Turkish Media
According to a recent UN report, the Saudi-led coalition airstrikes were responsible for most of more than 16,000 civilians killed or injured in the Yemen conflict over the past three years. Saudi airstrikes have hit open-air markets, health clinics, schools, funerals and weddings, killing scores of civilians. An August attack on a school bus killed more than 40 Yemeni students who were on a field trip.