The US has granted the Iranian seaport of Chabahar an exemption to its new anti-Iranian energy, banking and shipping-focused sanctions, and expects that the port will continue its operations delivering non-sanctioned goods to and from neighboring Afghanistan, a State Department spokesman told Sputnik on Tuesday.
The exemption will make it possible to continue to expand the port's infrastructure, with Iran, India and Afghanistan committing hundreds of millions of dollars and signing several agreements on the port's facilities, with the strategic port serving as Iran's only ocean-going port.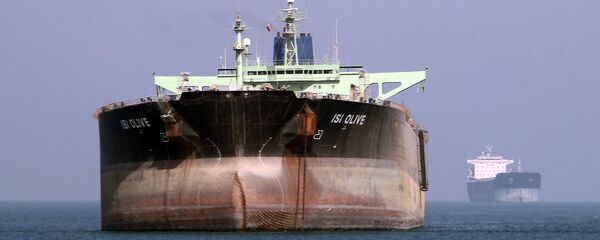 7 November 2018, 22:28 GMT
Speaking to
Sputnik Persian
about the implications of the exemption, Iranian political observers Pir Mohammad Mollazehi and Reza Rezakhah explained that the decision, likely stemming at least in part from Washington's great power rivalry with Beijing, will allow Tehran to continue to strengthen its non-energy partnerships with the countries of Central and South Asia.
Mollazehi, a geopolitical analyst specializing in the Indian subcontinent and the Middle Eastern affairs, suggested that the exemption will serve to facilitate plans to turn Chabahar into a regional transit hub, and encourage economic development in Iran's eastern provinces.
"Chabahar is our only port outside the Persian Gulf with access to the ocean, which means it's of strategic importance for Iran. However, that's not the only question that matters," the observer said.
"Two ports, Chabahar in Iran and Gwadar in India, require special attention here. With China investing in Gwadar, and India, in turn, investing in Chabahar, these countries have been competing at the regional level. For this reason, Chabahar is important for Iran not only in strategic terms, but for two other reasons: First, if Chabahar is turned into a major port through which goods on route to or from Afghanistan and the Central Asian countries pass, it will able to connect these countries to the rest of the world via ocean-based shipping, and Iran's role in the region will grow," Mollazehi explained.
"Secondly," the observer noted, "the development of Chabahar Port will mean the development of infrastructure in eastern Iran. If transport and rail infrastructure pass through Chabahar to Zahedan, further south to South Khorasan, and then to Afghanistan and Turkmenistan, this will have a positive impact on the economies of cities including Bandar-Abbas and Hormozgan, and southern provinces including Kerman, Sistan and Baluchestan, as well as South Khorasan."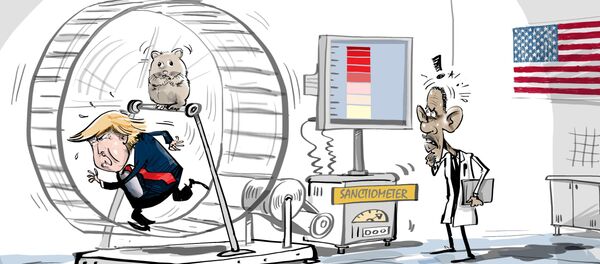 8 November 2018, 16:30 GMT
For his part, Dr. Reza Rezakhah, a political scientist specializing in Iranian-US affairs, said that the US decision to exempt the port from sanctions may have to do with behind-the-scenes strategic considerations.
"Investors in Chabahar, particularly India, view the port as a means toward realizing their long-term ambitions, as well as a tool for New Delhi's rivalry with Beijing," Rezakhan explained. 
"From the outside, it looks like the US is putting obstacles in the way of the port's development, but this is not the case. If it were, India would not be investing. The US, probably because of the Chinese presence at Gwadar, prefers to allow India to work at Chabahar while relations between Tehran and Washington are hostile, so that the port will remain outside of the control of either China or the European countries. In other words, if we look at things from this perspective, it can be said that India has been given a green light from the US to invest in Chabahar," the observer concluded.
India is involved in a project worth over $1 billion to increase Chabahar's port capacity from 2.5 million tons to 8.5 million tons per year and to allow super-large container ships to dock at the Chabahar's Shahid Beheshti Port facility. Eventually, the two countries plan to increase the port's capacity to 77 million tons per year. India shipped $150 million in railway track in 2016. The first shipment of Indian wheat, bound for Afghanistan, passed through Chabahar Port last year, with more following. Iranian President Hassan Rouhani, Indian Prime Minister Narendra Modi and Afghan President Ashraf Ghani signed a trilateral agreement on the creation of the Chabahar International Transport and Transit Corridor in May 2016.