"Both Afghanistan and Pakistan are kind of bridges between very important regions, so the possibilities [for trade] are huge… But I think the essential condition is to be able to stop the bloodshed and the conflict, start the reconciliation and achieve a permanent peace, something which is guaranteed by the international community, by the regional countries. Once that is done, the rest is, to my mind, a given," Aejaz, who came to Moscow to represent Pakistan at the talks, said.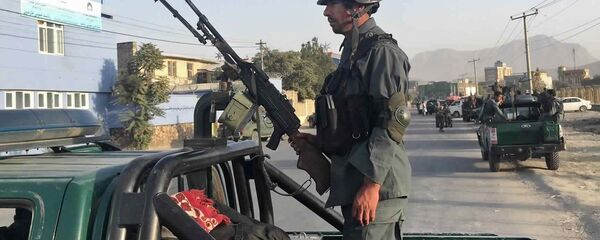 9 November 2018, 22:44 GMT
Moscow hosted the second round of negotiations on Afghanistan on Friday. The talks involved the Afghan High Peace Council and, for the first time, the political office of the Taliban in Doha. Representatives from China, India, Iran, Kazakhstan, Kyrgyzstan, Pakistan, Tajikistan, Turkmenistan, Uzbekistan, and the United States have also been invited to join the meeting.
READ MORE: US Embassy in Moscow to Send Its Staffers to Afghan Talks in Russia — State Dept
The first round of consultations took place in mid-April last year and was attended by deputy foreign ministers and special representatives of 11 countries interested in achieving peace in Afghanistan.