The UK may not be able to reach a withdrawal deal with the European Union because controversial issues are still blocking an agreement, trade minister Liam Fox stated.
"We are seeing a difficult end to the negotiation," he noted.
He also said that if the UK failed to get its way over outstanding issues such as Northern Ireland, "we may not be able to reach an agreement with the European Union".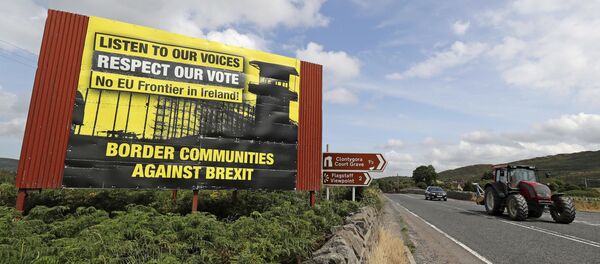 10 November 2018, 02:59 GMT
UK Transport Minister Jo Johnson resigned on 9 November after calling the government's Brexit plan a "terrible mistake".
The Irish border, as well as economic issues, have been and remain thorny points in the ongoing Brexit talks.
On 10 November, Bloomberg reported that London and Brussels had agreed on a review clause to the divorce treaty, proposed by London, to make sure that the Irish border issue doesn't 'trap' Britain in a lasting customs union with Brussels.
The Brexit negotiations have turned out to be tougher than expected for both sides, with neither able to agree on major points such as the Irish border and post-Brexit trade tariffs with third parties. Meanwhile, the prospect of the UK leaving the bloc without a deal looms large as the negotiations are scheduled to conclude by the end of March 2019.