"The United States called on China to withdraw its missile systems from disputed features in the Spratly Islands, and reaffirmed that all countries should avoid addressing disputes through coercion or intimidation," the release said after Pompeo and Mattis met with Chinese diplomats and security officials at the State Department.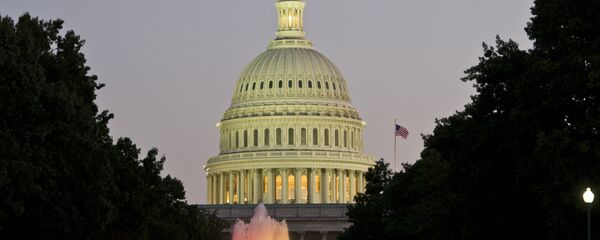 9 November 2018, 02:39 GMT
Earlier, Chinese Foreign Affairs Director Yang Jiechi, alongside Pompeo and Mattis at a joint press conference, said the situation in the South China Sea is moving "toward greater stability."
According to the release, both countries during the talks, the second US-China Diplomatic and Security Dialogue, agreed to support a peaceful resolution of disputes, overflight issues and other lawful uses of the sea in the region.
In May, Mattis said that despite Chinese President Xi Jinping's pledge not to militarize the Spratly Islands, Beijing had moved weapons there. In turn, Beijing said that it had the sovereign right to send troops to any part of its territory.
WATCH Chinese, US Warships Narrowly Avoid Collision in South China Sea
The Asia-Pacific region has several territorial disputes in the South China and East China seas that involve Brunei, China, Japan, Malaysia, the Philippines, Taiwan, and Vietnam. Beijing considers the Spratly archipelago as its territory, although a Hague-based court concluded that there was no legal basis for China's maritime claims.