"So there are no American plans to seek to deploy INF non-compliant missiles in Europe for the foreseeable future," Bolton said upon arriving in Paris on Friday.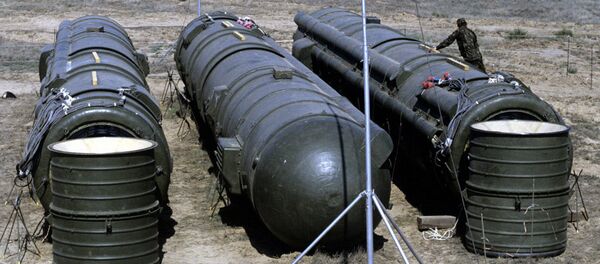 6 November 2018, 14:41 GMT
Bolton called this matter a part of US international alliances and noted that the United States remains in close communication with its partners on the issue. Bolton added that Russia is violating the agreement while other states, like China and Iran, are not bonded by the accord, but could be also breaching the INF treaty, if they were signatories to it.
US President Donald Trump said in the past that China should have been part of the treaty. Trump also warned Russia that the United States would withdraw from the INF treaty if Moscow continues to violate it.
However, US Secretary of State Mike Pompeo said Friday that US and Chinese officials have not addressed the INF Treaty in the wake of United States' decision to pull out from the accord.
READ MORE: INF Treaty Concerns European Security, Not US — Russian Envoy
In October, US President Donald Trump announced his country's intention to withdraw from the Intermediate-Range Nuclear Forces (INF) Treaty over Russia's alleged violations of the accord.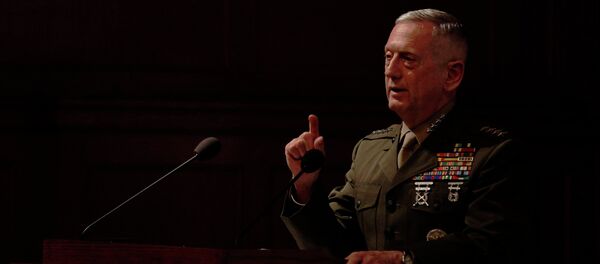 28 October 2018, 17:45 GMT
In turn, the Kremlin has rejected US accusations of violating the pact and warned that Moscow would take measures to protect Russian security interests.
The INF Treaty was signed by Mikhail Gorbachev Gorbachev and Ronald Reagan in 1987. The historic agreement saw both sides cut their nuclear arsenals and pledge to destroy all cruise or ground-launched ballistic missiles with ranges between 310 and 3,400 miles.
Gorbachev said Thursday that the main threat to the world was the start of a new arms race and promised to do everything in his power to stop a new cold war. He also echoed the words of former US President Ronald Reagan, saying that a nuclear war could not be won and no one would emerge as the victor.
Gorbachev stressed that these words should become the slogan of a new movement against the nuclear threat.
READ MORE: US Withdrawal From INF Treaty Means Announcement of New Arms Race — Gorbachev