Kristian Rouz — A new report claims at least four members of Britain's Conservative and Unionist cabinet of Prime Minister Theresa May could resign from their positions due to their dissatisfaction with May's handling of the Brexit process.
The speculation is rife after the EU rejected yet another Brexit proposal from Downing Street, fuelling concerns over possible further concessions by the prime minister.
The Sunday Times reported the four ministers in question support remaining in the EU — and could leave their positions over their concerns with a possible 'no deal' Brexit.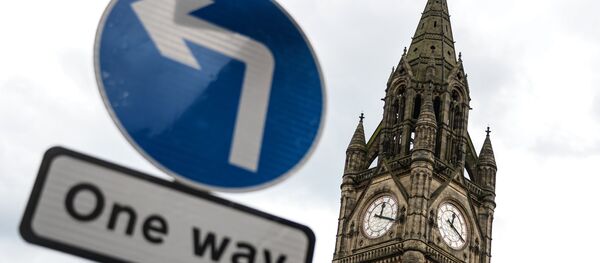 11 November 2018, 09:35 GMT
Meanwhile, supporters of the so-called 'clean Brexit' are ramping up pressure on Prime Minister May as well. The 'clean Brexit' is a concept advocated by former Foreign Secretary Boris Johnson, which would withdraw the UK from the single market and the EU's jurisdiction.
The EU has maintained Britain should remain in its customs union, or else a 'hard border' in Ireland could become a major problem for the UK. PM May has been trying to work around the EU's demands, but Brussels appears to see its position as non-negotiable.
Britain's latest proposal — reportedly rejected by the EU — included a provisional customs agreement, which would allow Britain to negotiate trade deals outside of the EU framework, while avoiding a potentially bitter division in Ireland.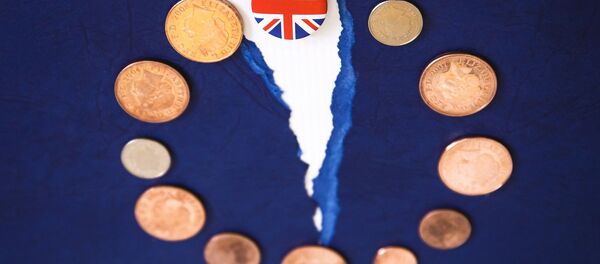 10 November 2018, 09:55 GMT
After the EU rejected this proposal, the four British ministers in question allegedly became anxious, fearing May would bow to the pressure from avid Brexiteers and abandon the talks.  
For their part, Brexit hardliners have also expressed concern May would agree to the EU's terms, which would in effect be what Brexiteers have called a 'betrayal', or 'travesty', of Brexit.
"This is the moment she has to face down Brussels and make it clear to them that they need to compromise, or we will leave without a deal," a senior UK cabinet member said, as quoted by the Times.
READ MORE: Britain May Not Get Brexit Deal With EU — Trade Minister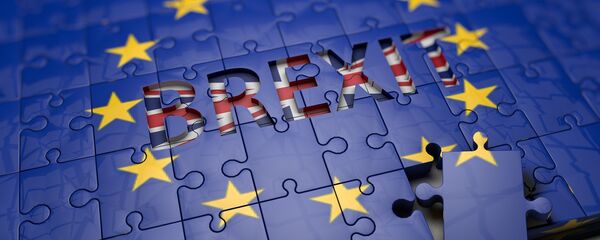 10 November 2018, 07:15 GMT
The allegations of the upcoming resignations come after Transportation Secretary Jo Johnson — the brother of Boris Johnson — stepped down on Friday, saying PM May's Brexit plan is a 'con' and demanding a referendum on a 'no-deal' Brexit.
Brexit talks are a "failure of British statecraft on a scale unseen since the Suez crisis", Jo Johnson said.
Meanwhile, Ulster's Democratic Unionist Party (DUP) — the Tories' partners in May's coalition government — expressed opposition to both the EU's demands and PM May's plans.
DUP officials said Northern Ireland is an inalienable part of the UK and said they would not tolerate any attempts at putting a border between Belfast and the rest of UK as a way to keeping an open border between Northern Ireland and Ireland.
But the Prime Minister's office said Brexit talks would continue until all sides are satisfied with the terms of the deal.
"The prime minister has told colleagues this week we should aim to conclude the withdrawal agreement as soon as possible but we will not do that at any cost," PM May's office said in a statement.
Still, if the four ministers indeed quit the May cabinet — just days after Jo Johnson's resignation — such a move could spark a legitimacy crisis in the British government. Some political analysts have suggested May could be eventually replaced as prime minister.
READ MORE: Brexit Border Issue Could Be Resolved if N Ireland Gets Special Status — Scholar

9 November 2018, 22:12 GMT
The speculation is rife former Foreign Secretary Boris Johnson could succeed May due to widespread support for his agenda among Conservative MPs. Many Tories believe a 'hard Brexit' is not necessarily the end of the world, and Downing Street must take a tougher stance in its ongoing talks with the EU.
"I suspect that they have not pinned down any of these issues and they need to be pinned down before Parliament votes (on any Brexit deal)," former Brexit Secretary David Davis said.
The Prime Minister's office suggested it would come up with another Brexit proposal shortly, urging patience amid what it called the 'toughest final stages' of the Brexit talks.