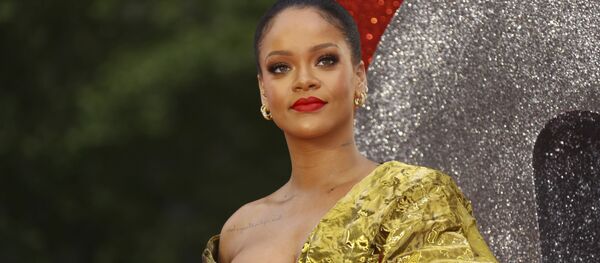 10 November 2018, 20:48 GMT
For instance, Bell Media, a Canadian television station, even refused to run her campaign ads; she was also banned from appearing during the mayoral debates because of her views.
Goldy, in turn, filed a lawsuit against the broadcaster, citing violation of her constitutional right to freedom of expression during an election.
While addressing her election campaign, a number of Canadian media outlets suggested that its Canada First approach was quite Trumpesque, with slogans such as "make Toronto safe again!" and "the media is truly the enemy of the people!"
Goldy, whose campaign platform included monitoring Islamic organisations for extreme views and the forced removal of homeless illegal migrants from the city, also tweeted that "Canada's fake news is rigging Toronto's election."
The aspiring politician, whose bio on Twitter reads "Next Prime Minister of Canada," also sought to introduce a procedure commonly known as carding, which involves the stopping, questioning and documenting of individuals by police even when they are not suspected of any crime.
Until the August 2017 Unite the Right rally in Charlottesville, Virginia, which culminated in a car-ramming attack that killed one person and injured 10 others, Goldy used to work as a commentator and reporter for The Rebel Media.
READ MORE: WATCH: US Election Judge Berates 'Confused Voter', Threatens to Call Cops
She was involved in covering the events and, according to The Cut, which published a lengthy piece on her profile, ridiculed counter-protesters, while complaining of apparent police bias against the alt-right demonstrators.
Goldy lost her job after appearing in a podcast of The Daily Stormer, which is described as an American forum for white supremacists, to address the Charlottesville rally – but she, as she put it, attended the event "as a reporter and commentator, not as a supporter."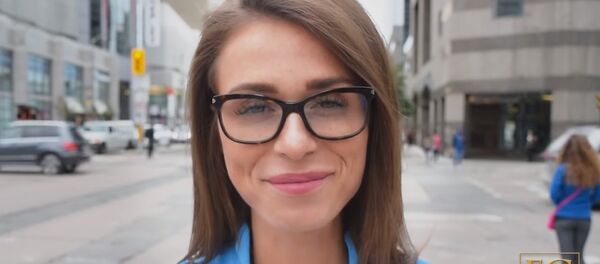 9 October 2018, 22:03 GMT
Even though Goldy wrote on her Facebook that she regretted her decision, her appearance on that podcast seemed to be too much for her boss, Ezra Levant.
Just a few months later, Goldy appeared on another podcast, where she recited a white supremacist slogan, the Fourteen Words, and said that she didn't think it was controversial. As a result, crowdfunding website Patreon suspended her account in May 2018, and she was also banned from PayPal in July.
Currently, Goldy is storming the internet, being increasingly active on Instagram, Twitter and even YouTube, where she has already amassed over 80,000 subscribers.