"These are not the Russian-French information relations that matter. Common stances on information and information exchange, on the free distribution of information ― this is what matters, this is what is important," Putin said.
"We have always known that the freedom of information distribution was one of the major democratic principles, we have always heard it from our western colleagues. And the compilation of different lists and the establishment of councils that should decide which media are good and which are bad is absolutely unacceptable, to my mind. This has nothing to do with democracy," Putin added.
READ MORE: LIVE UPDATES: World Leaders in Paris Mark 100 Years Since World War I Armistice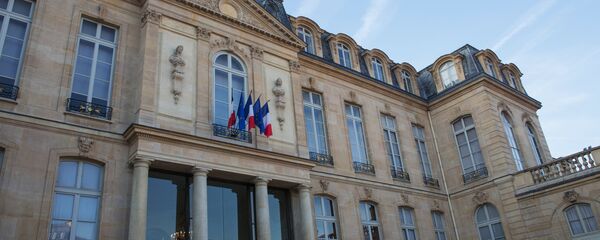 11 November 2018, 12:05 GMT
He went on to say that Internet users should be allowed to decide themselves which media to trust.
"If we want to implement the principle of free access to information for its consumers, for the citizens of our countries, we should not… limit anything using our political and administrative structures. If we disagree with something, we should present our point of view, giving viewers, listeners and Internet users the possibility to puzzle it out by themselves, to decide by themselves what is truth and what is falsification." Putin said.
The Russian President has given an interview on the sidelines of a military parade and a peace forum organized by French President Emmanuel Macron marking the 100th anniversary of the end of World War I where over 60 heads of state and government gathered.