Although the defence supplier has not yet been publicly identified, an 'open individual export license' (OIEL) has been established since April, two months after British Prime Minister Theresa May visited Beijing, the South China Morning Post (SCMP) reported.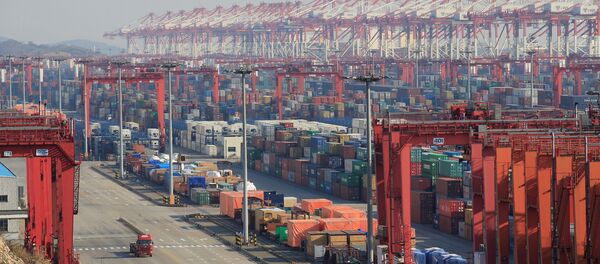 11 November 2018, 12:04 GMT
Under the new agreement, the supplier will "export an unlimited quantity of goods," including equipment, components, software and technology for military radar systems. Past agreements between the nations had limited the amount and value of British weapon sales to China.
The equipment covered by the license includes "target acquisition, weapon control and countermeasure systems" for "aircraft, helicopters and drones," according to SCMP.
"It's potentially a big licence, and it does say the end user is the air force," Andrew Smith, a spokesperson for the London-based NGO Campaign Against Arms Trade, told the news organization.
Generally, open individual export licenses are valid between five and 10 years. However, "the values are never published, so the figure could be very high," Smith noted.
Even though Britain is an ally of the US, the deal implies that London will sell weapons to China, despite the ongoing trade war between Beijing and Washington.
The current trade war between the US and China escalated in June when US President Donald Trump slapped a 25 percent tariff on $50-billion worth of Chinese goods, with Beijing responding in kind. Trump accused China of "unfair trade," including alleged state-led efforts to steal US technology and intellectual property as well as "discriminatory technology licensing practices."
In September, Trump issued new tariffs on $200 billion in Chinese goods, prompting a tariff hike on $60 billion of American products from Beijing.
According to Li Bin, a senior fellow working in the Nuclear Policy Programme and Asia Programme at the Carnegie Endowment for International Peace at Tsinghua University in Beijing, China doubled its direct investment in Britain last year to more than $20 billion.
Last month, Hugh Griffiths, one of Britain's leading radar scientists and chairman of the Defence Science Expert Committee at the Ministry of Defence, was recognized by Beijing for his contributions to Chinese radar technology.
He was awarded the "Outstanding Award for Chinese Radar International Development" in front of more than 700 Chinese scientists at a conference in Nanjing, the capital of China's eastern Jiangsu province.
In addition, David Stupples, a British professor of electronic and radio systems at the University of London, told the SCMP that he was invited to lecture at the technical institute concerned with intelligence services in China.
"China has made tremendous progress in radar design over the past 10 years and must be considered in the [world's] top 10," he said, adding that China has demonstrated "expertise and ingenuity" in space-based radar systems, whereas the "UK is marginally ahead" in maritime and airborne applications.
According to Cao Yunhe, an award-winning military radar scientist at Xidian University in Xian, the capital of Shaanxi Province in central China, the export licence will boost China's military strength and radar research.
"If they are willing to sell we are willing to buy," he said.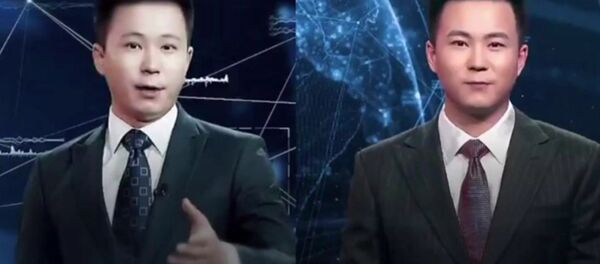 9 November 2018, 15:12 GMT
"We want to know how their systems operate. It will help us improve our own design," he added, cited by SCMP.
He noted, however, that the technology and equipment being sold by Britain would not be its most advanced.
"There will always be some restrictions. If not on quantity, then on quality," he observed.
Wang Tong, from Xidian University specializing in radar systems for China's military aircraft and satellites, noted that the information shared would be limited.
Britain shares much of its intelligence with the US, so China could not possibly allow British experts to get directly involved in its military radar program, he said.
"Sharing information about models and specifications is strictly prohibited. I believe both sides are fully aware of the consequences," Wang told the SCMP.
"Most of the time people are just talking about physics, mathematical models and new theories," he asserted.