According to the Russian Civic Chamber, Malkevich, who is also first deputy chairman of the Commission on Development of Information Community, Mass Media and Mass Communications of the chamber, was an observer in the November 6 elections in the US state of Maryland.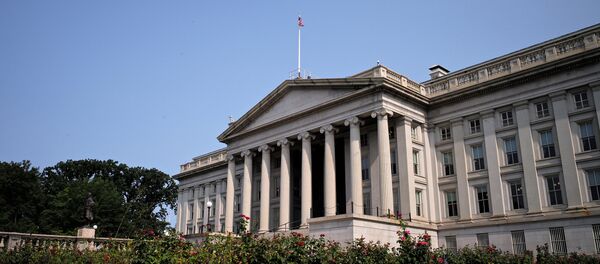 17 October 2018, 18:42 GMT
"Amid the media reports about detention of Russian journalist Alexander Malkevich at an airport in New York, [we have] sent a request to the Department of State [asking] for the details of the incident," the Russian Embassy wrote on its Twitter page.
According to the Federal News Agency (FAN), which launched the USA Really project earlier this year, Malkevich was detained by FBI agents at the Washington airport on late Friday. During the several hours of questioning, the FBI agents tried to find out whether Malkevich was engaged in the alleged Russian meddling in the US elections as well as whether he was an agent of Russian intelligence services.
After the questioning Malkevich was allowed to leave the United States.