Photos, believed to be taken in the Negev desert and unearthed on Twitter, show inflatable dummies of Soviet-designed Osa and Kub/Kvadrat surface-to-air missile systems, which the Israeli Air Force is allegedly using during training.
didn't know that — beside Russia — Israel is using inflatable SAM dummy's too!
SA-8 & SA-6 seen at a test range in the Negev.
Together with a truck dressed up as a Pantsir :-)
Wonder why they are doing this in times when you aim at such stuff with stand of weapons… pic.twitter.com/j75icCAFvg

— rambo54 (@reutersanders) 11 November 2018
The IDF hasn't commented on the claims yet, and the photos have yet to be verified.
Russian S-300 Delivered to Syria
The report comes just days after Israel's Minister of Jerusalem Affairs and Minister of Environmental Protection Ze'ev Elkin said that Russia's deliveries of S-300 air defence systems were "a big mistake" and that Tel Aviv would attack them if they are used against Israeli jets.
"By shipping these kinds of weapons to Syrians, Russia bears partial responsibility for their use. Usually, Israel reacts to attacks on its territory and its aircrafts not through international demarches, but with practical actions. Actions would undoubtedly take place, should [an attack] occur, against the launchers used to attack Israeli territory or Israeli planes," he said.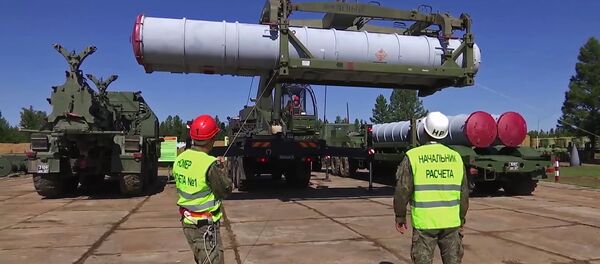 9 November 2018, 13:35 GMT
In early October, the Russian Ministry of Defence announced it had finalised the delivery of 49 units of S-300 air defence systems to Syria in order to boost the security of Russian servicemen.
The decision was made in late September in light of the inadvertent destruction of a Russian Il-20 military reconnaissance aircraft by Syria air defences responding to an Israeli air raid.
The Russian military blamed the downing on the IAF, emphasising that an Israeli fighter jet had used the Russian plane as a shield against Syrian air defence systems. Israel has denied the accusations, claiming that it had warned Moscow about the air strikes in a timely manner.
Osa & Kvadrat in Action
Known under the NATO reporting name SA-6, the Kvadrat SAM system was used during the Yom Kippur War in October 1973, fought between Israel and a coalition of Arab states, led by Syria and Egypt. Syria was able to use these air defences to shoot down more than 60 Israeli combat aircraft of various types.
READ MORE: S-300 Deliveries Minimized Possibility of Israeli Attacks' Success – Syrian Army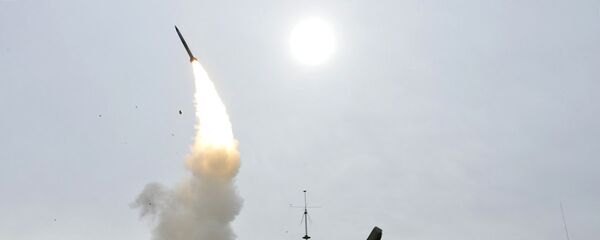 2 November 2018, 09:10 GMT
In 1982 Israel invaded Lebanon, with the conflict culminating with Syria deploying over 30,000 troops, 400 tanks and 19 Osa SAM systems (NATO reporting name SA-8) in the Bekaa Valley to repel the IDF's assault.
Despite the fact that the Syrians had just received the units at the time and hadn't had time to master their use, they managed to shoot down one of the Israeli F-4 Phantom fighter-bombers.
Nowadays, the SA-8 and SA-6 systems are considered obsolete, but they still remain in service with the Syrian Army.