The Libyan Investment Authority (LIA), a government-managed wealth fund, admitted on 11 November that the country had been receiving interest payments from funds that have been frozen in Belgian banks since 2011 following a UN decision, Al Arabiya reported. At the same time, the LIA in an official statement assured that the money transfers from the Belgian banks, which lasted until October 2017, were not misused and noted that there was "no evidence whatsoever that any funds have been used to finance armed groups."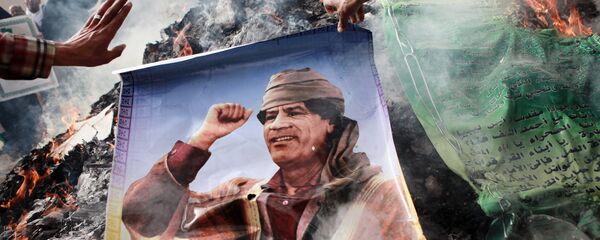 29 October 2018, 13:37 GMT
The LIA noted that the interest payments were transferred to "special authority accounts abroad." The authority further stated that the interest from Gaddafi's money had been withdrawn in accordance with "the sanctions system imposed by the UN Security Council," suggesting that it affected only the original funds.
The authority admitted that it is unaware where the money had eventually ended up, as it only knows that they were transferred to the LIA's accounts in the Euroclear Bank. The LIA explained that the money transfers happened during the previous administration's term and thus it currently has no information about their final destination. The authority launched an investigation into the matter and promised to present a report to the UN once it is concluded.
READ MORE: Gaddafi's Frozen Belgian Bank Funds May Have Been Sent to Terrorists — MP
Belgian media reported at the end of October that Brussels had launched an investigation into the activities of Belgian banks that had allegedly violated the UN ban on transferring funds that belonged to former Libyan leader Muammar Gaddafi.
Following the death of Gaddafi as a result of the political turmoil in the country, his funds in foreign banks were frozen according to a decision of the UN Security Council in 2011.
This article has been updated at the request of the Libyan Investment Authority.