"I can assure you there is no consideration to eliminate OPEC. There is a reason they are called think-tanks so as to think out of the box," Saudi Energy Minister Khalid Falih said at the Abu Dhabi International Petroleum Exhibition and Conference (ADIPEC) session.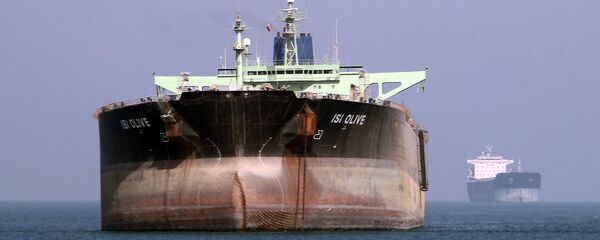 7 November 2018, 16:01 GMT
On November 9, The Wall Street Journal newspaper reported that the Saudi authorities had commissioned a study that would examine the consequences of OPEC's possible dissolution.
The study will be carried out against the backdrop of Washington's drafting an anti-cartel bill, known as the NOPEC (No Oil Producing and Exporting Cartels Act), which aims to authorize the US court to consider antitrust cases brought against OPEC countries and other states taking part in cartels on the oil market.
OPEC Analysis Shows Oil Output Should Be Down 1Mln Barrels Daily From Oct Level
The technical analysis by the members of the Organization of the Petroleum Exporting Countries (OPEC) and non-cartel producers shows that oil production should be reduced by 1 million barrels per day from October levels, Falih said.
"The technical analysis we saw yesterday from the OPEC Secretariat and the Joint Technical Committee showed that there will need to be a reduction of supply from October levels by approximately 1 million barrels daily. But there are a lot of fluctuations that may change in 2-3 weeks," Falih noted.
READ MORE: Oil Surplus Causes Concern That Stocks Will Move Out of Balance — Energy Expert
OPEC and several non-OPEC oil producers, including Russia, reached a deal in Vienna in 2016, agreeing to cut oil output by a total of 1.8 million barrels per day in an effort to stabilize global oil prices. Non-OPEC states pledged to jointly reduce oil output by 558,000 barrels per day. The agreement, which came into effect in 2017, has been extended twice since then and is expected to remain in force until the end of 2018.