"The Council, first of all, regrets that the Patriarchate of Constantinople made a canonically unfounded decision to rehabilitate and recognize two schismatic leaders in Ukraine — Archbishop Filaret Denisenko and Archbishop Makariy Maletich, together with their diocese and clergy," the Council said in a statement.
According to the statement, "the Holy Council of Bishops considers this decision of the Synod of Constantinople as not binding for the Serbian Orthodox Church."
READ MORE: Canonical Ukrainian Orthodox Church Says Not Taking Part in Autocephaly
The Serbian religious council met for two days last week but needed time to inform all Orthodox Churches in corresponding languages, the Church explained in the statement.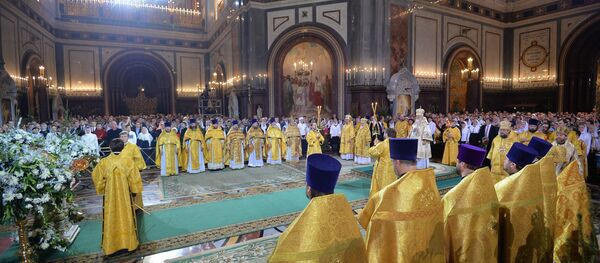 22 October 2018, 12:22 GMT
Ukraine is a canonical territory of the Russian Orthodox Church. Although several Orthodox churches operate there, only the Ukrainian Orthodox Church of the Moscow Patriarchate (UOC-MP) is officially recognized.
The Constantinople Ecumenical Patriarchate in Istanbul launched preparations last month for granting autocephaly to the non-canonical Ukrainian Orthodox Church of Kiev Patriarchate (UOC-KP). The Russian Orthodox Church broke off ties with it in protest.