According to the Dallas Morning News, which obtained a copy of the lawsuit, staffer Laura Powers "maliciously dug her fingernails" into Kathy Ida Wolfe's arm and then "slammed the door of a beverage cart" on the same arm.
And that's not all. Moments later, the 56-year-old Powers allegedly continued the assault, grabbing onto Wolfe's scarf, choking her and then proceeding to drag her down the aisle in front of the passengers. It's unclear what motivated the attack.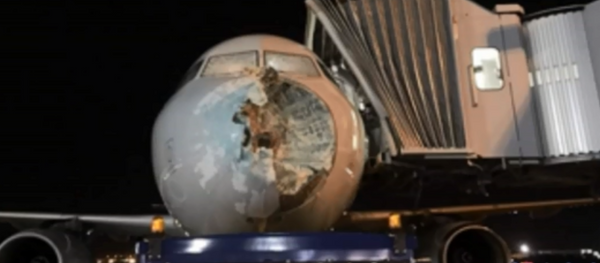 Video footage of the attack has yet to surface on social media platforms.
After regaining her composure, Wolfe, of Irving, Texas, followed the airline's procedures, informing the captain, other flight attendants and the flight service manager of the attack. However, after the airline reportedly failed to act on the matter, Wolfe then took her case to the courts, the Dallas Morning News reported.
Wolfe's lawsuit against American Airlines and Powers alleges the company was negligent and created a dangerous work environment, which breached her contract. The suit, which also alleges assault and battery, seeks $1 million in damages.
Both Powers and the Dallas-based airliner have both filed countersuits, claiming that they are "not liable because the plaintiff caused or contributed to cause the harm for which recovery of damages is sought."
Matt Miller, a spokesperson for American Airlines, steered away from commenting on the lawsuit, instead telling Sputnik on Tuesday that "American strives to create a work environment in which all team members feel safe and respected."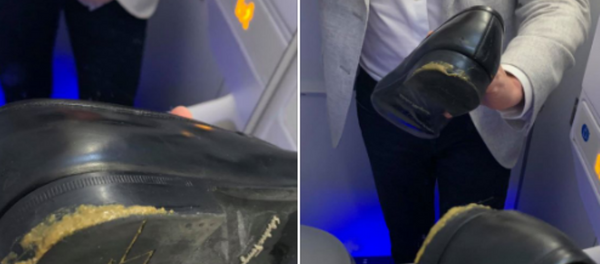 6 November 2018, 21:42 GMT
Powers has been employed by American Airlines since 1985, Dallas Morning News reported. It's unclear if both flight attendants are still employed by the airliner.
American Airlines, however, is no stranger to employee-related brawls. Earlier this year, in March, a Miami-bound flight was delayed some 27 hours after the plane's pilot and a ground agent engaged in a bout of fisticuffs.
According to Travel and Leisure, the dispute was triggered over a disagreement about the alignment of the jet bridge, which connects the plane to the airport terminal. In that particular incident, the pilot was arrested and charged for "offending the bodily integrity or health of another."